Location: Rouse Hill, NSW.
Due to residential development being built ahead of the proposed new local roads, a temporary access road needed to be constructed off the main highway.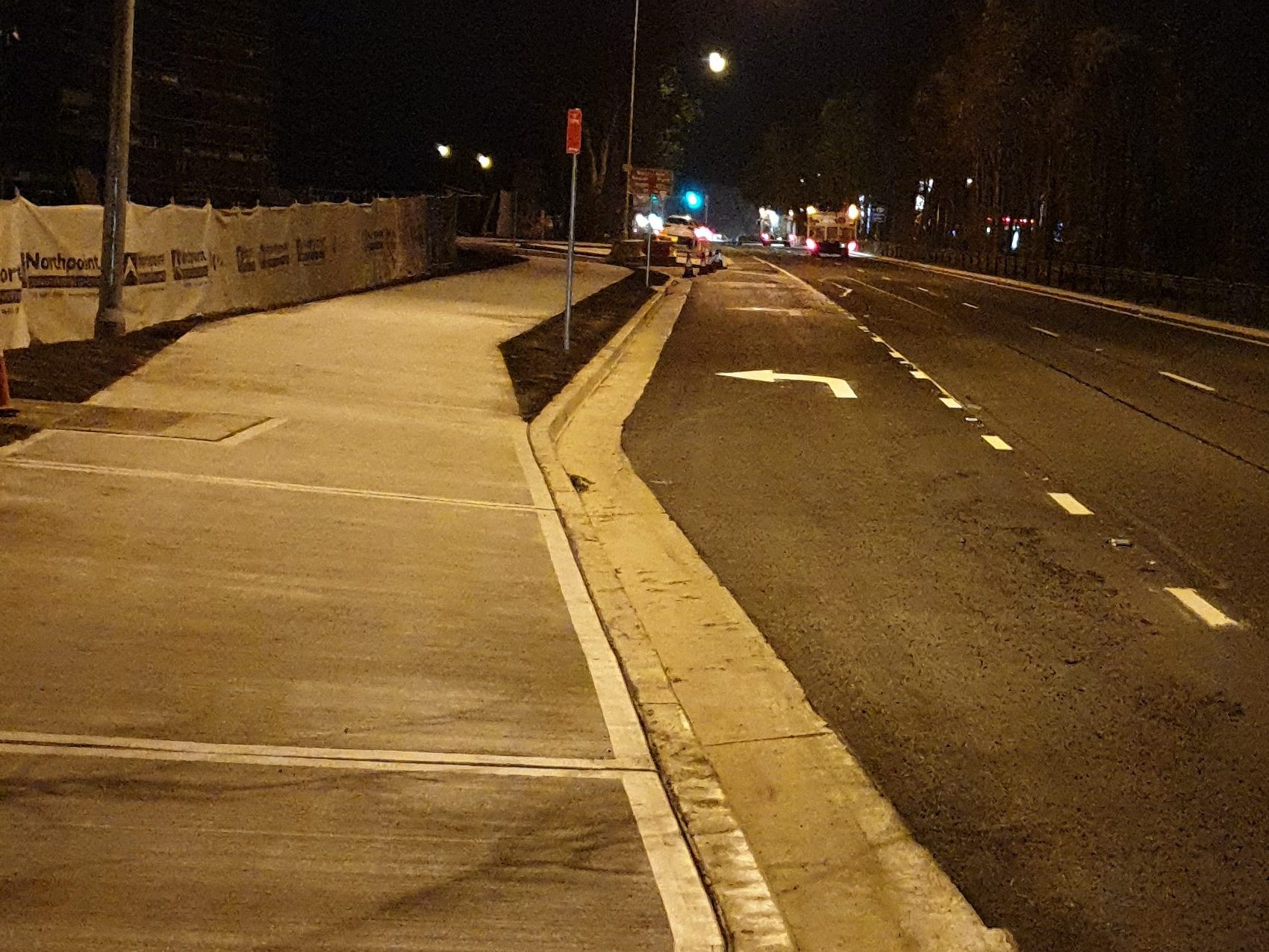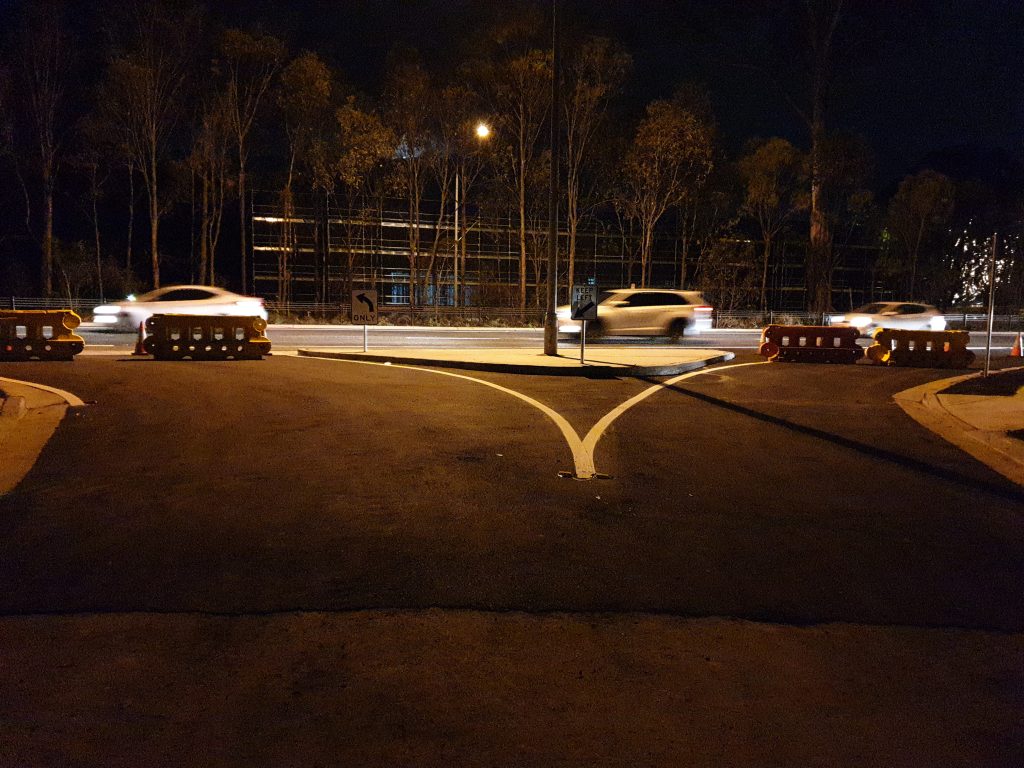 NA Group were appointed for the project and we completed the following works:
Survey & setout.
DBYD & Service location.
Traffic management including TCP's and road barrier installation & removal.
Erosion & Sediment control.
Tree removal.
Excavation of existing pavement for construction of new road pavement.
Subsoil drain installation under new no fines pad.
New footpath, pram ramps and SA kerb & gutter.
New raised median installation with SM kerb surround.
New DGB20 pavement layers.
7mm Primer Seal over new DGB20.
HILF compaction testing and reporting for DGS40 & DGS20 placement.
Supply and application of a CRS 170-60 emulsion tack coat.
Supply, delivery and laying of the above nominated asphaltic products.
Construction of 2 x AC20HD layers at 1.5m width to match existing Windsor Road pavement.
Construction of buried stormwater drainage pits.
Installation of new reinforced stormwater concrete pipe and connection to existing pit.
Signage and line marking installation.
Conformance reporting to RMS specifications.
WAE drawings.
Project Challenges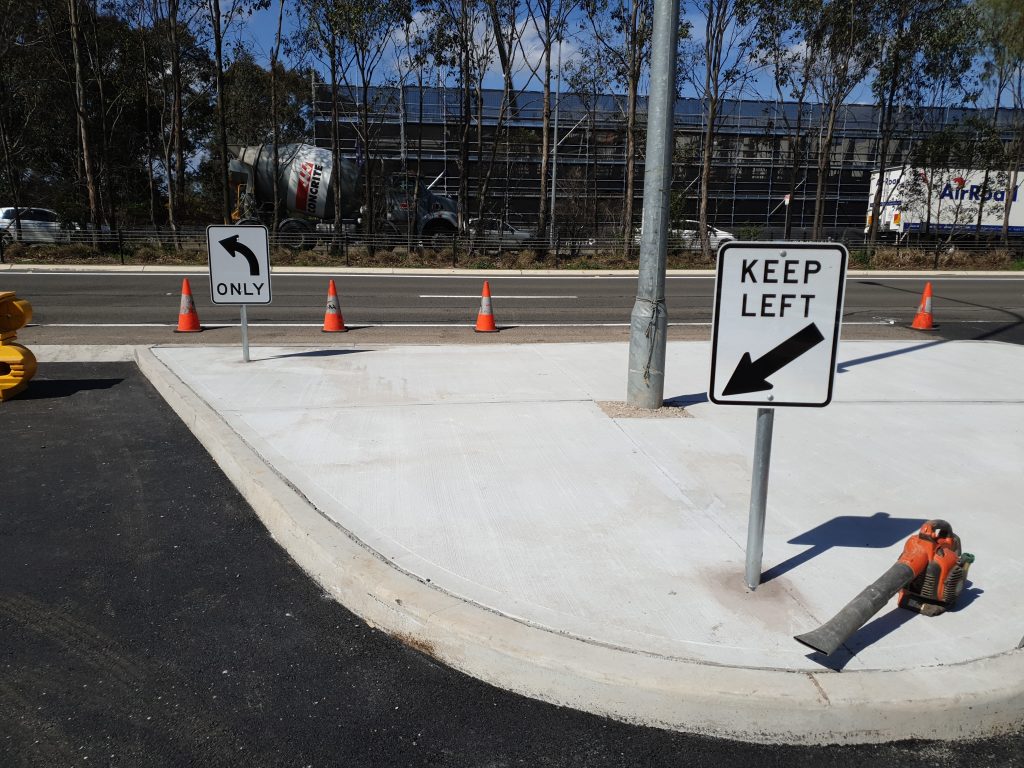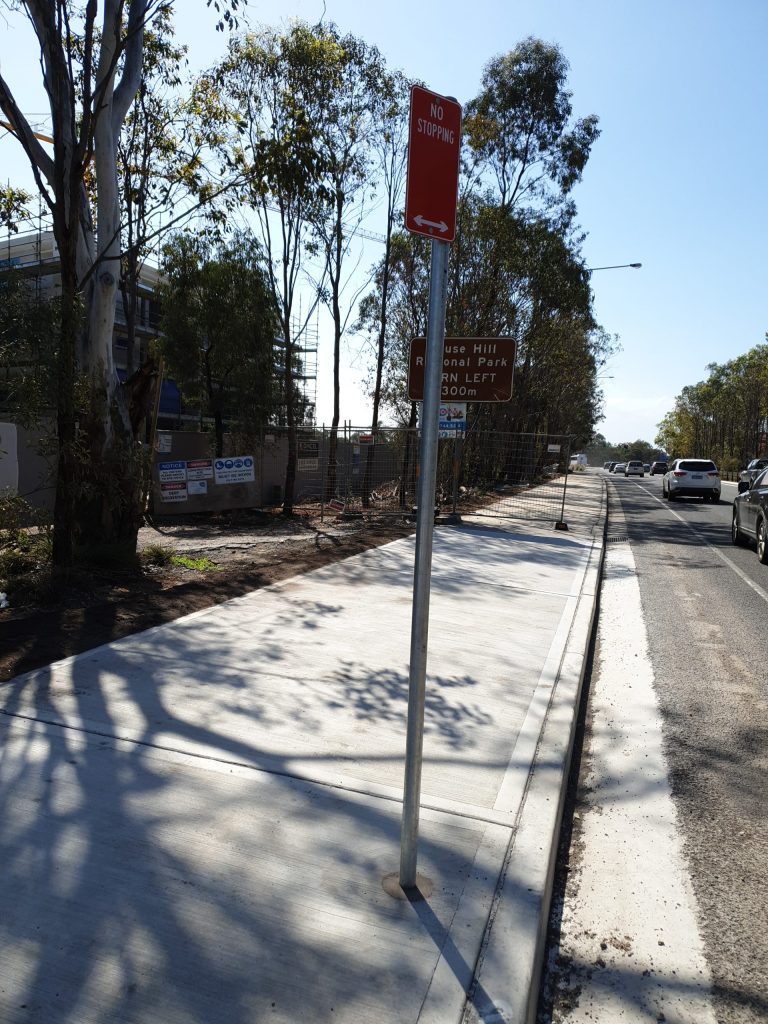 The location of the project was in a small, narrow area with only one point of access within the existing building site.
At the start of the job, the excavation area experienced flooding due to severe wet weather. Works had to be suspended for a period, causing an interruption to the project plan.
Resolving the Challenges
NA Group resolved the challenges by detailed planning and phasing of the works throughout the project. The delay due to the flooding was resolved by adjusting the plan to catch up on time lost and by utilising on-call experienced staff. This ensured that the different stages of the project flowed smoothly, ensuring that the project was completed on time.
Key Outcomes
An access road was completed successfully for the new residents. All aspects of the project complied with the Roads and Maritime Services (RMS) specifications. The project was safely completed with zero incidents or accidents.
More Projects: