NA Group ensures we minimise our carbon footprint by continuously reviewing our work policies and procedures to warrant that we are performing using the most environmentally conscious methods available. We recycle all possible material throughout our depot and the road construction process. In addition, we use the latest innovations in equipment with low greenhouse gas emissions.
Certification
NA Group has attained the AS/NZS ISO 14001 Environmental management systems certification since 2012, continually demonstrating a standard that sets out our business requirements for an environmental management system. It has ensured we improve our environmental performance through efficient use of resources and reduction of waste, gaining a competitive advantage. More about NA Group certifications.
Turning Old Tyres into New Roads
With our continual drive to improve our carbon footprint, we decided to repurpose one of the world's wastes that occupies large volumes of landfill space – car tyres. Traditionally, car tyres have been disposed of in several ways including in landfill or by burning them off. A single tyre takes approximately 50-80 years to decompose which causes a major space problem in landfill. By burning tyres, hazardous air pollutants are created, which can be dangerous and detrimental to the environment.
NA Group utilises Crumb Rubber Modified Bitumen (CRMB) which is a bitumen that combines crumbed recycled tyres within the heated bitumen that is sprayed on the road prior to the aggregate application. This provides the potential of repurposing and recycling hundreds of tyres in each spray seal application, saving tyres from going into landfill. This increases the environmental sustainability of our completed projects and reduces our carbon footprint as a business. Spray sealed road surfaces mixed with crumbed used tyres are also more elastic, durable and crack-resistant, which increases the longevity of the road.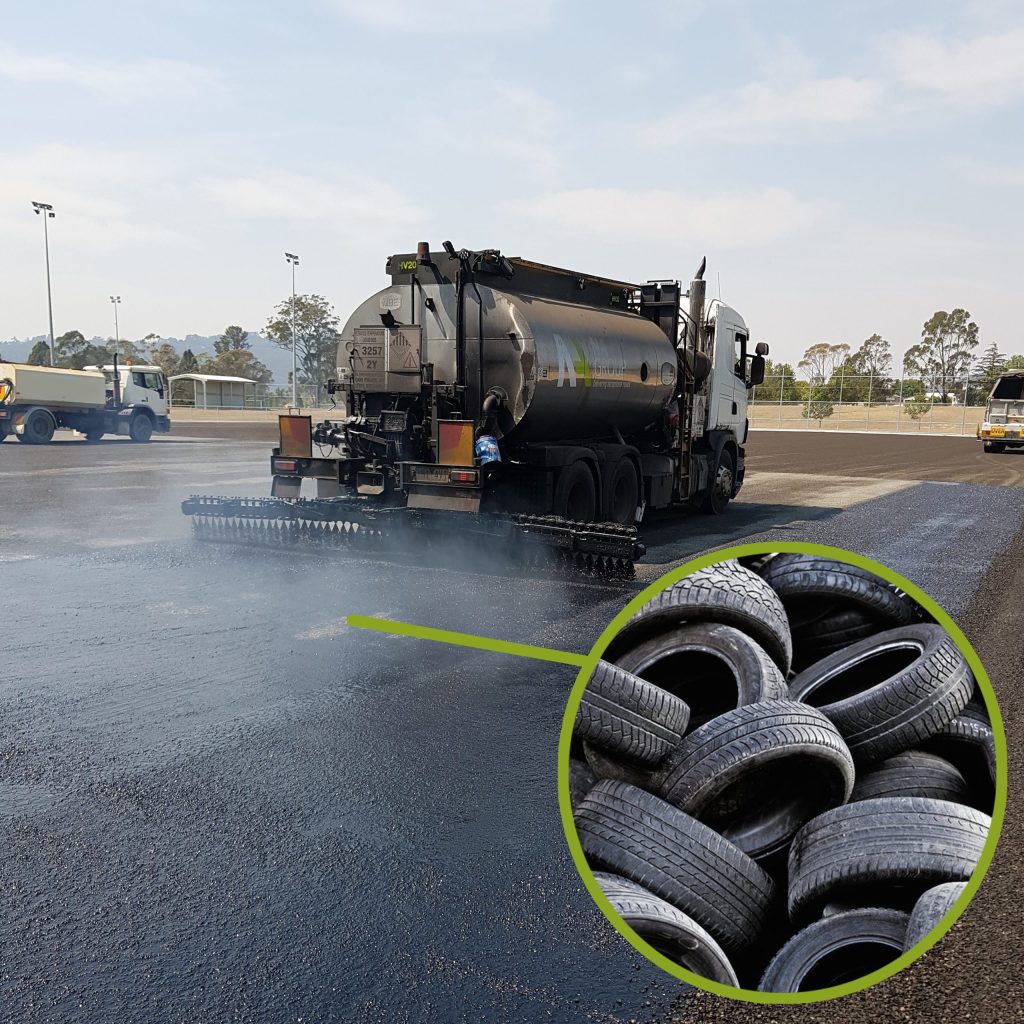 By recycling old tyres in our spray seal service, we contribute towards one of our core business values, to strive for environmental sustainability. More about our spray seal services.