NA Group is a leading contractor of asphalt supply, lay and milling services. Our commitment to innovation leads us to invest in the latest equipment. This provides us the capability of completing projects efficiently and to the highest standard.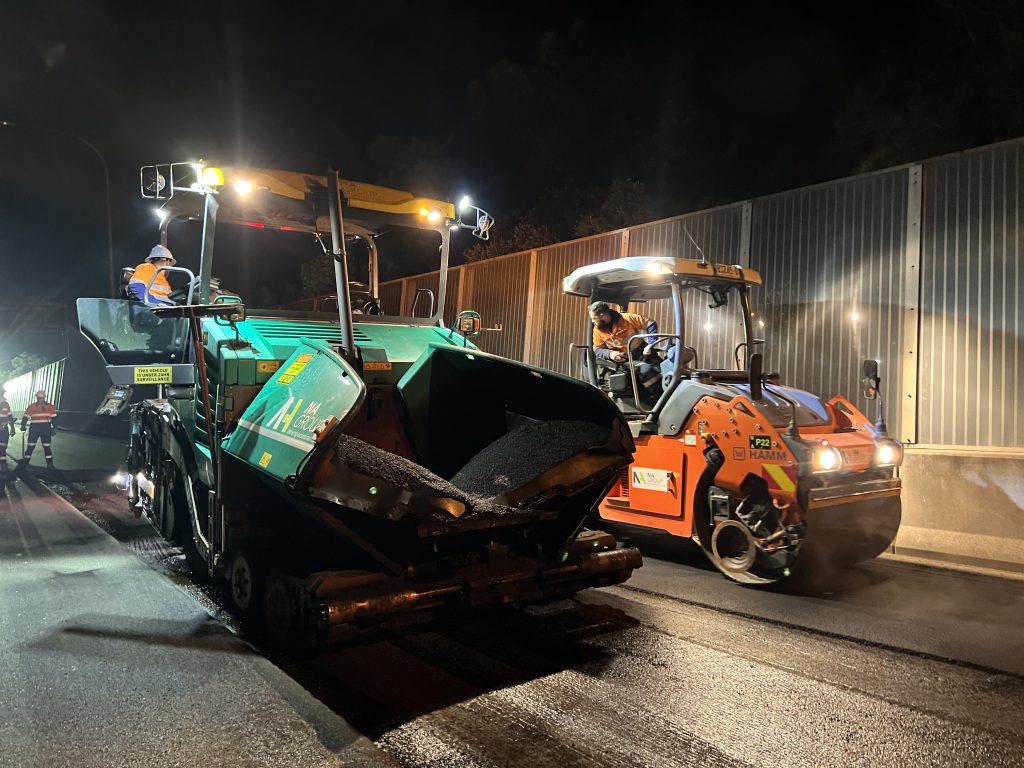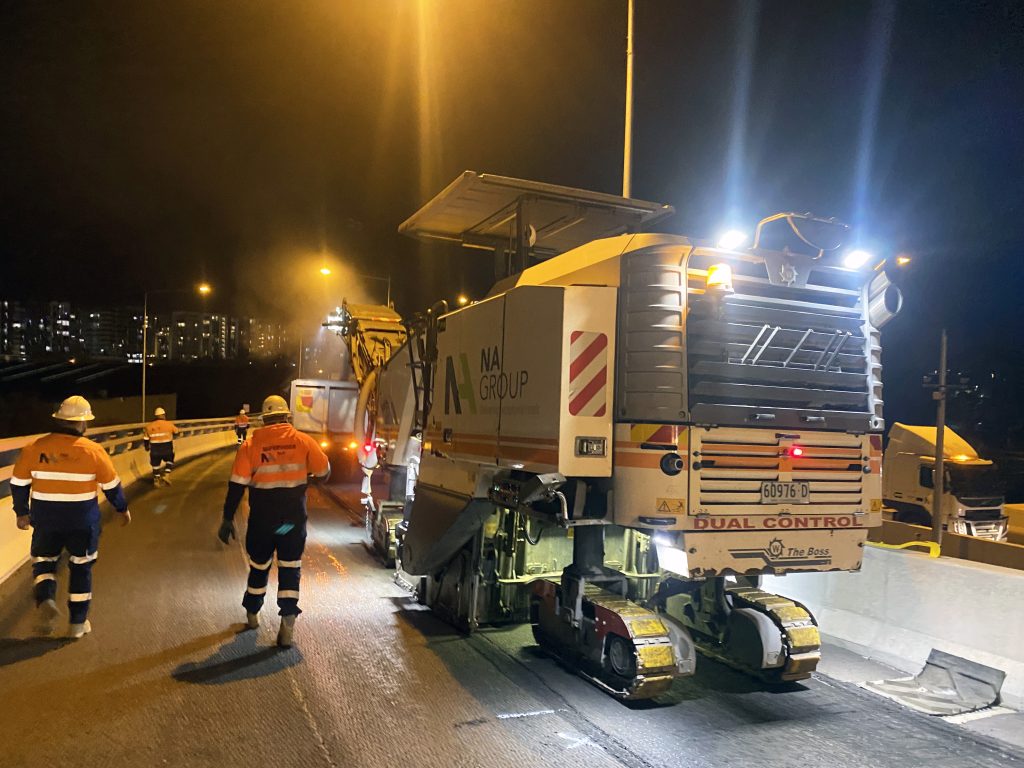 Our accredited and experienced asphalt team of professionals deliver high-performance asphalt products and services for the most demanding applications. Our asphalt and placement service offering includes the placement of various types of asphalt mixes. We offer hot mix, warm mix, open grade, footpath asphalts and geogrids on Sydney's busiest roads and motorways.
Accredited and experienced Asphalt Team Members.
RMS Prequalification to A2.
Experience with placement of various types of asphalt mixes including hot mix asphalt, warm mix asphalt, open grade asphalt and footpath asphalt.
Electronic work site diary note books.
Zero Harm Audits and SWMS (Safe Work Method Statements).
Plant hire services available.
Asphalt Projects