Location: Darlinghurst, Sydney.
A large water main burst, causing damage to the pavement of a main road in the inner-city Sydney suburb of Darlinghurst.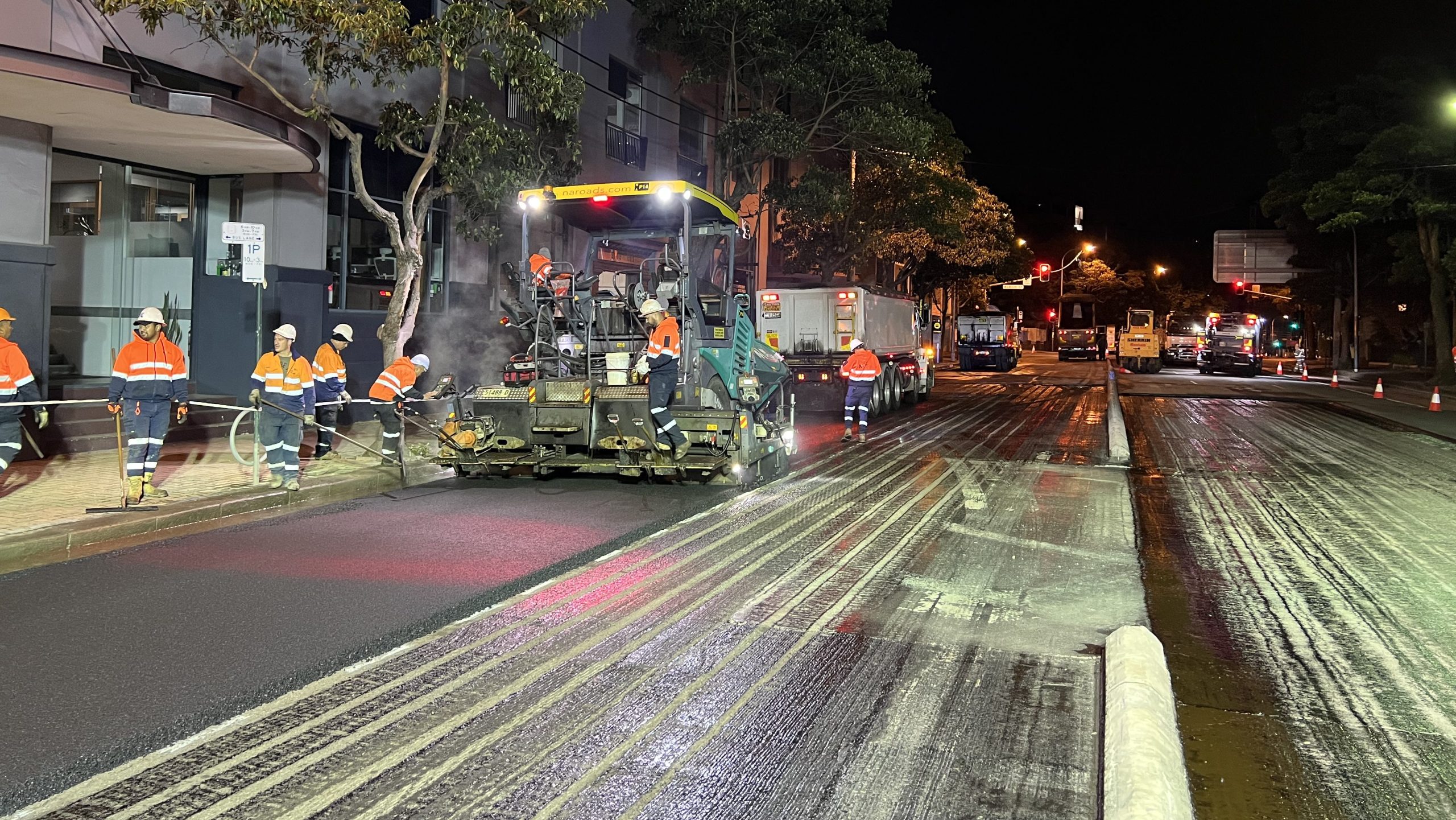 Sydney Water repaired the damaged pipe works, and NA Group's emergency response services were contacted by the client for road repair works.
NA Group promptly inspected and scoped the pavement damage, and a detailed project plan was designed and actioned. The services that were provided as a part of the repair program included: concrete slab replacement utilising high early strength fast setting concrete, asphalt milling and resheet services and the installation of a new median strip.
The project was completed successfully by the emergency response team, and the road was reopened within hours. Due to the busy location, it was critical that repair works were completed promptly to avoid traffic build up and commuter inconvenience.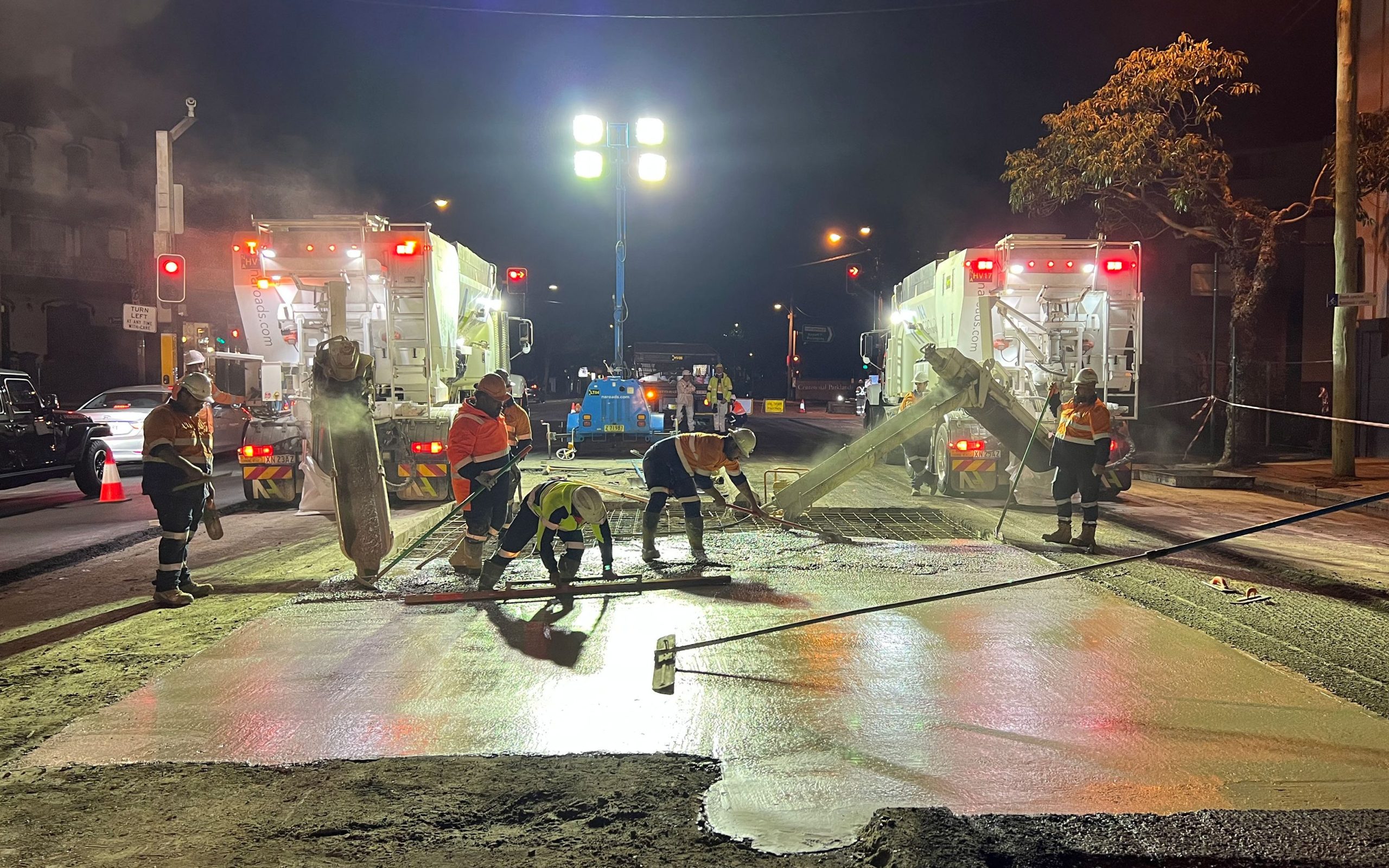 It was possible for NA Group to safely achieve this challenging deadline due to the skilled internally employed crew that are rostered 24/7, and the latest innovation in technologies including fully computerised mobile batching units and asphalt machinery. The NA Group depot is also centrally located with material storage on-site which allowed for the prompt delivery of asphalt and concrete materials to the site as required.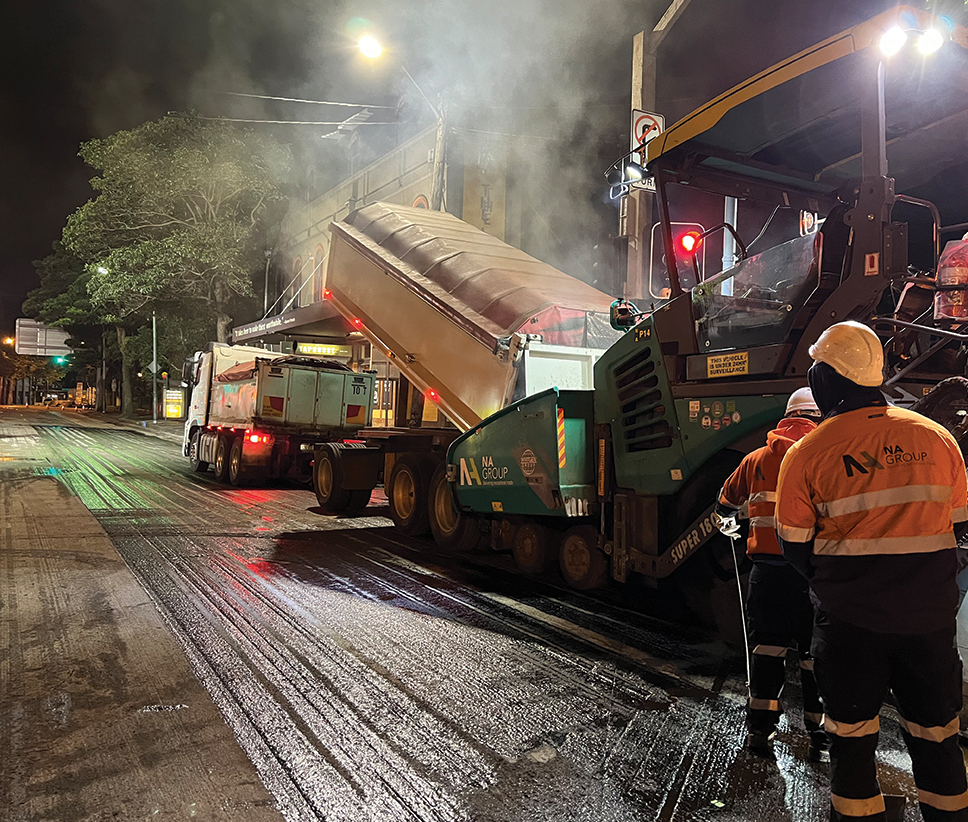 The staff and technology resources available to NA Group ensure a rapid response to road emergency site locations and quality rectification of damaged roads.
The NA Group emergency response service is available 24/7 on 1300 276 928.
Other Projects: