Location: Sydney.
As part of a commitment made by the City of Canada Bay to improve local infrastructure, NA Group was appointed to undertake concrete slab replacement works along Harris Road in Five Dock. Harris Road connects several major roads, therefore, to avoid traffic and commuter inconvenience, all road works were completed at night.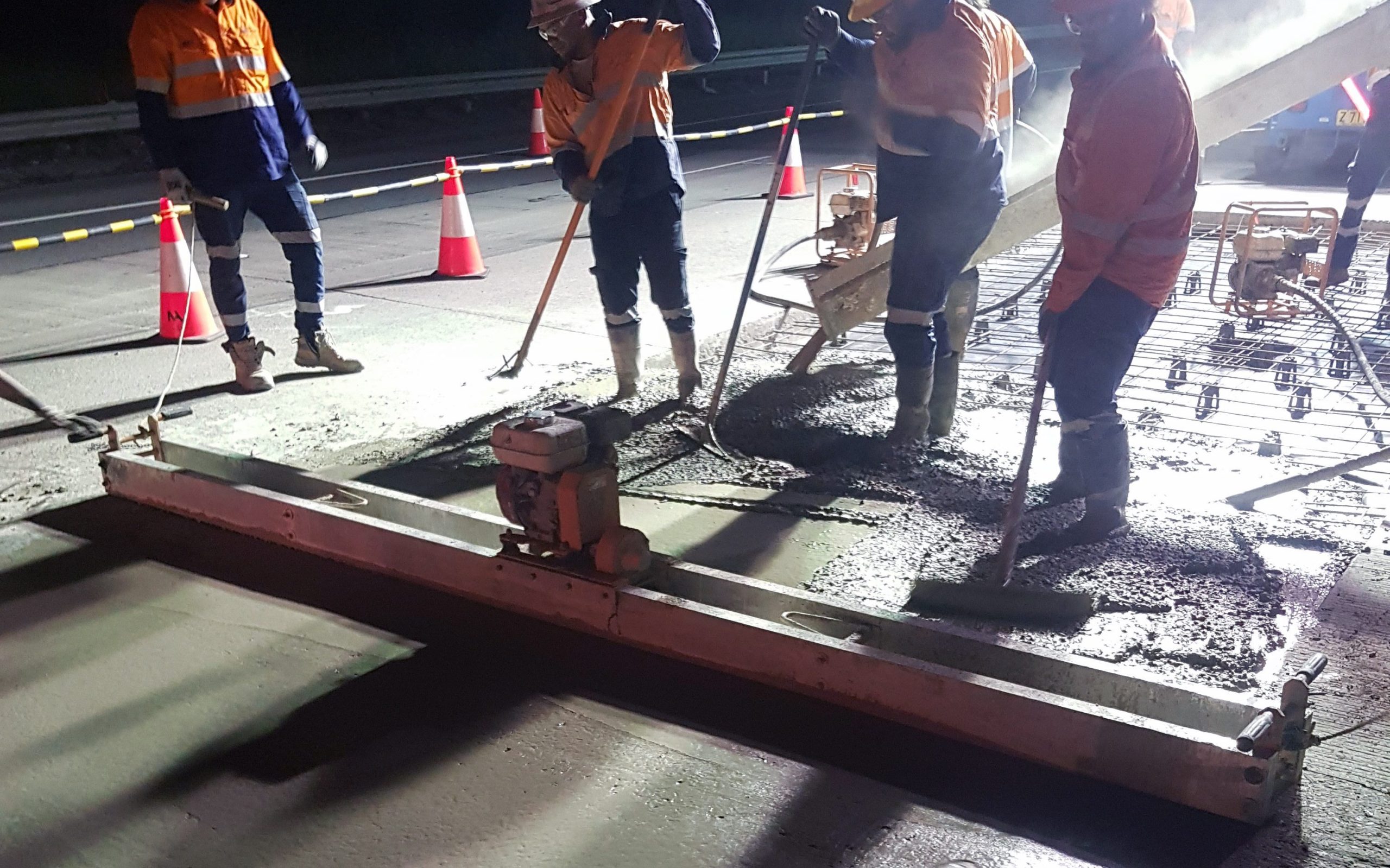 The concrete slab replacement process involves excavating the existing concrete, site preparation and utilising our innovative mobile batching units to lay high early strength fast setting concrete, batched on-site. By utilising fast setting concrete, we minimise road closures by being set and open to traffic in up to three hours.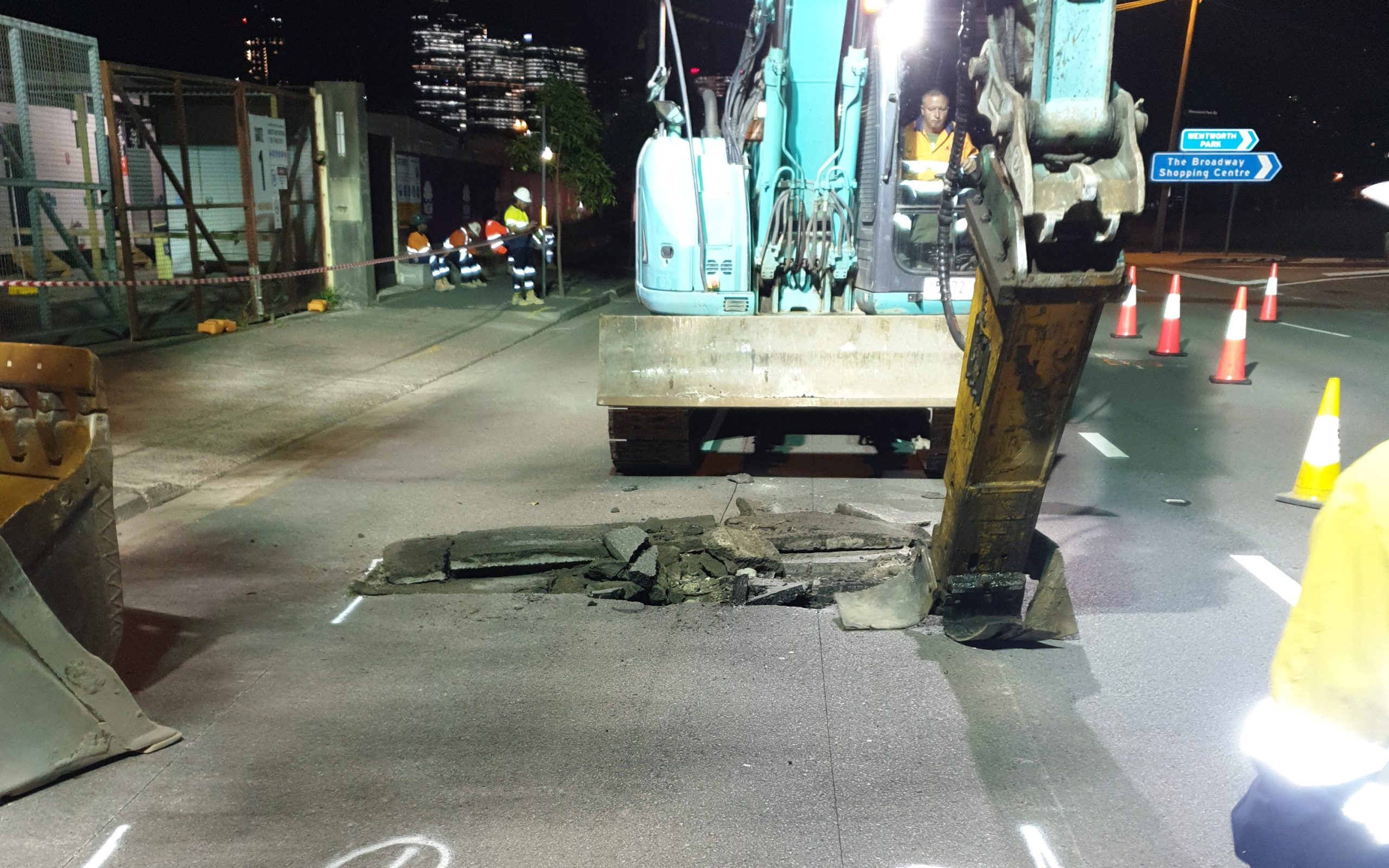 The NA Group mobile batching units feature fully computerised mixer controls and deductive weigh batching for consistent, accurate, reliable production, and the supply of continuous concrete pouring on demand. On-site concrete mixing also allowed for a reduction in waste and an increase in efficiency as the crew was on-site and ready to batch concrete.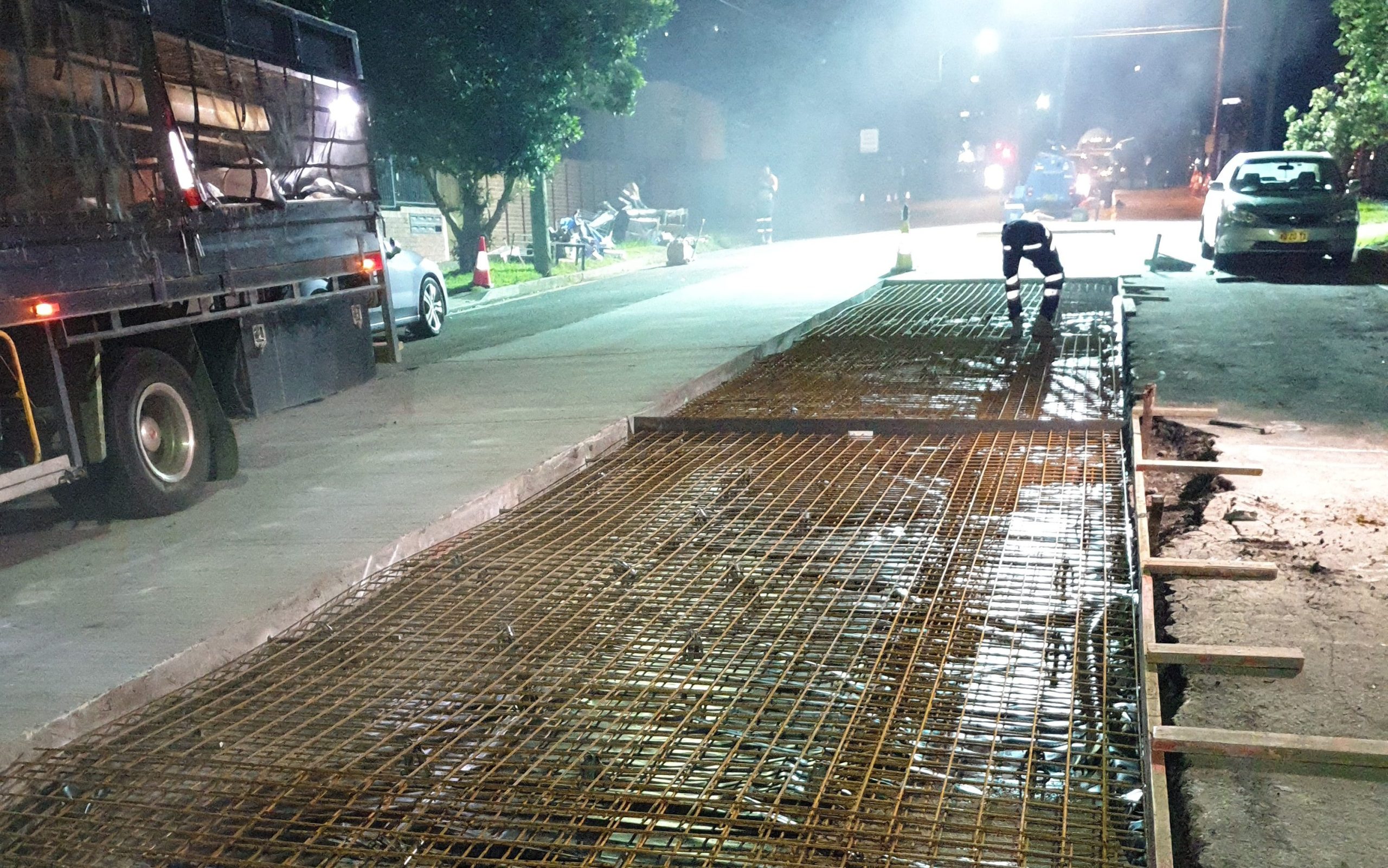 A combination of strategic project planning, technological innovation and our expert team enabled us to deliver this quality project successfully, safely and within the critical specified time frame required by the client. Our investment in our mobile batching units, machinery and technology ensured that the project ran seamlessly to deliver outstanding quality.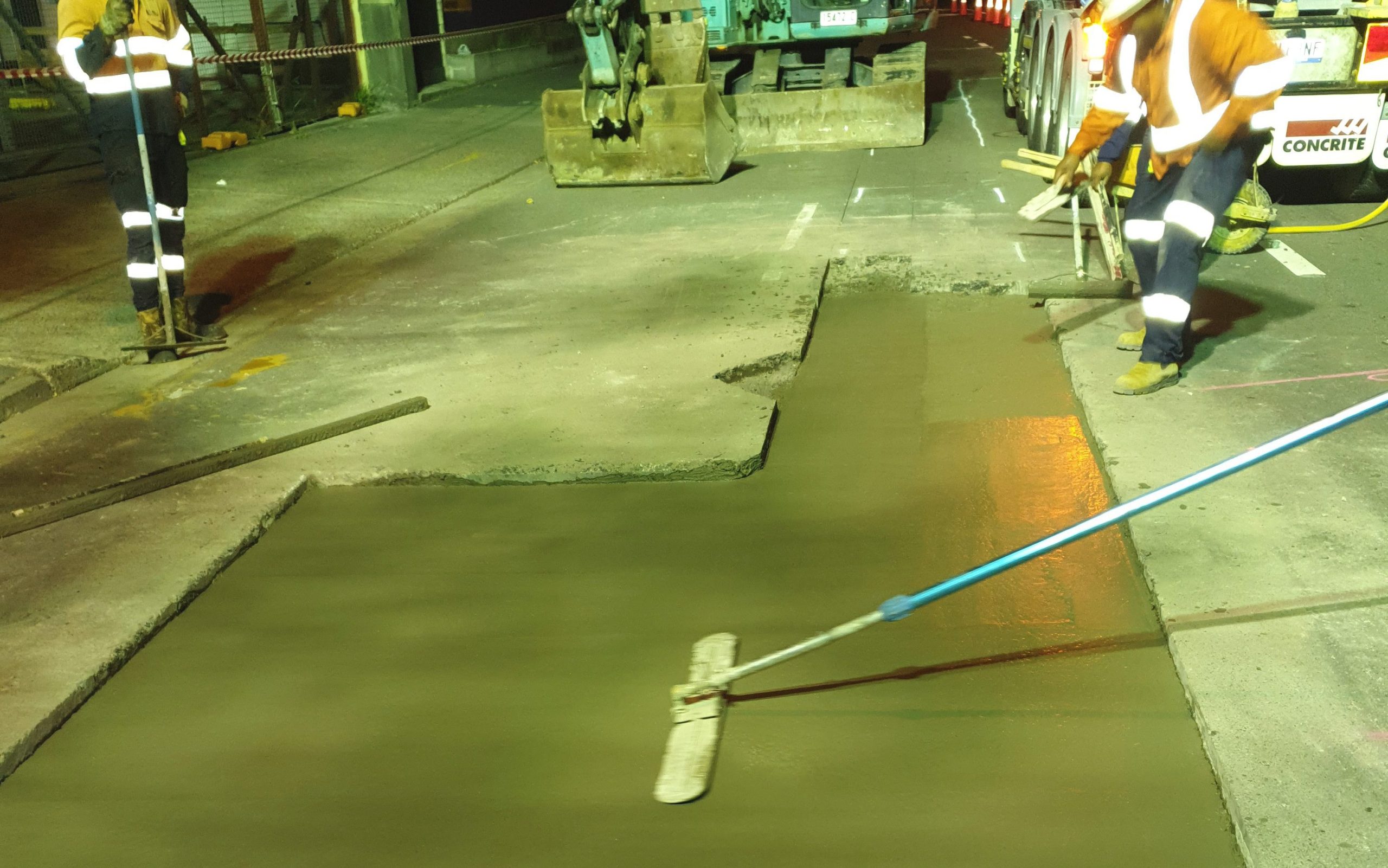 Other Projects: