We utilise our concrete mobile batching units with the latest technology featuring fully computerised mixer controls and deductive weigh batching for consistent, accurate and reliable production. The versatility of our mobile batching units provides the capabilities of delivering concrete to metropolitan and remote locations.
Each unit can store up to 50 mix designs and supply on demand allowing continuous concrete pouring. On-site concrete mixing allows for a reduction in waste and an increase in efficiency as the crew is on-site and ready to batch concrete. Our investment in our mobile batching units, machinery and technology ensures that our projects run seamlessly and deliver outstanding quality.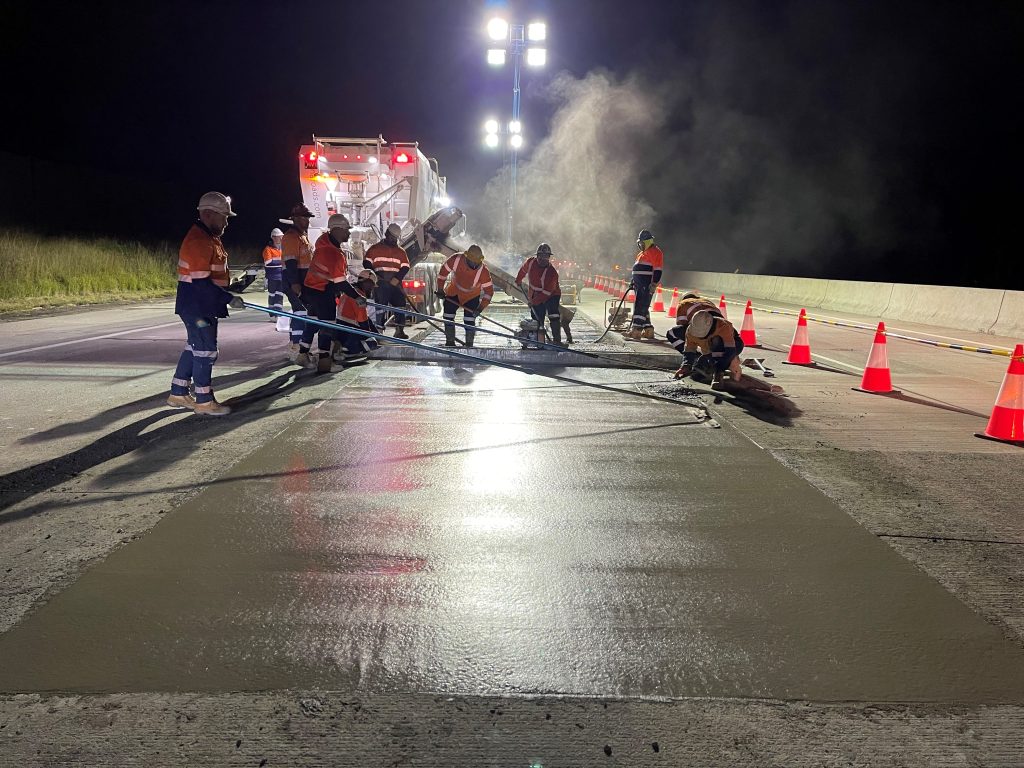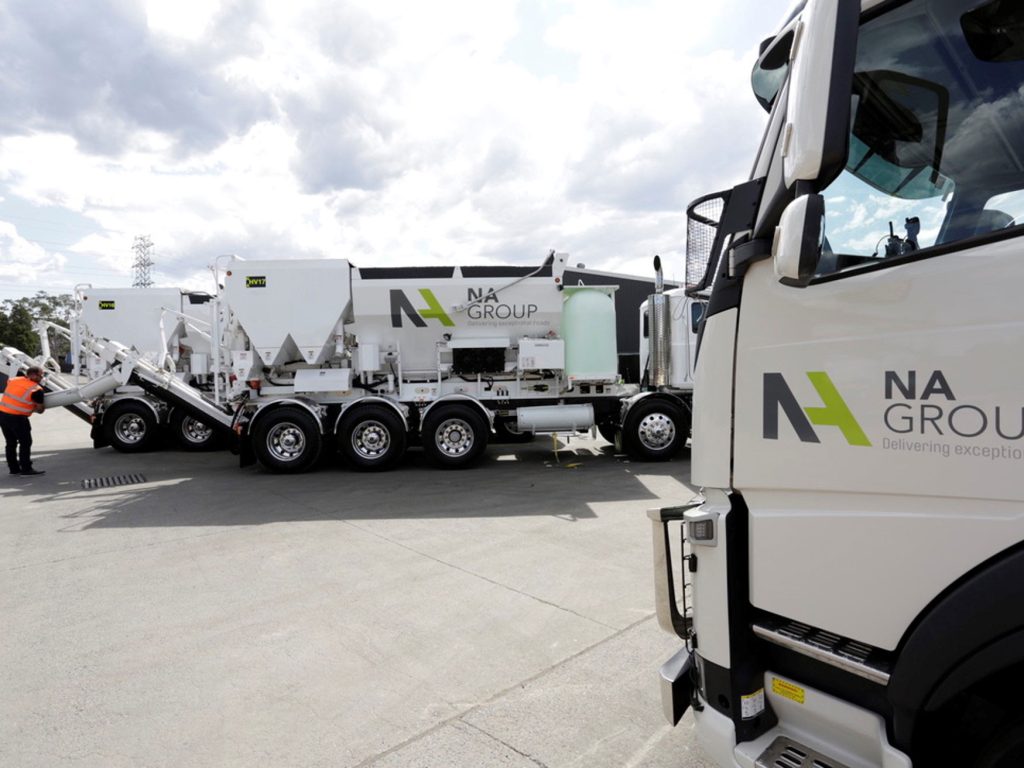 NA Group are able to produce fast setting concrete products for infrastructure projects anywhere in the Asia Pacific region. Our Mobile Batching Units (MBU's) are portable and adaptable to local conditions.
NA Group's MBU's coupled with our cement technology and placement crews combine to make NA Group the partner of choice for high early strength concrete. We have the ability to supply TfNSW approved fast setting concrete base course and a lean mix sub base or Portland Cement based concrete into the following applications.
Road pavements
Maintenance or new works
Slipform barriers and kerb
Airport pavements
Rail corridor works
Container and intermodal terminals
Supply and deliver to remote locations
MBU Projects