Location: Sydney.
NA Group was appointed by Sydney International Airport to complete concrete slab replacements on Runway 25.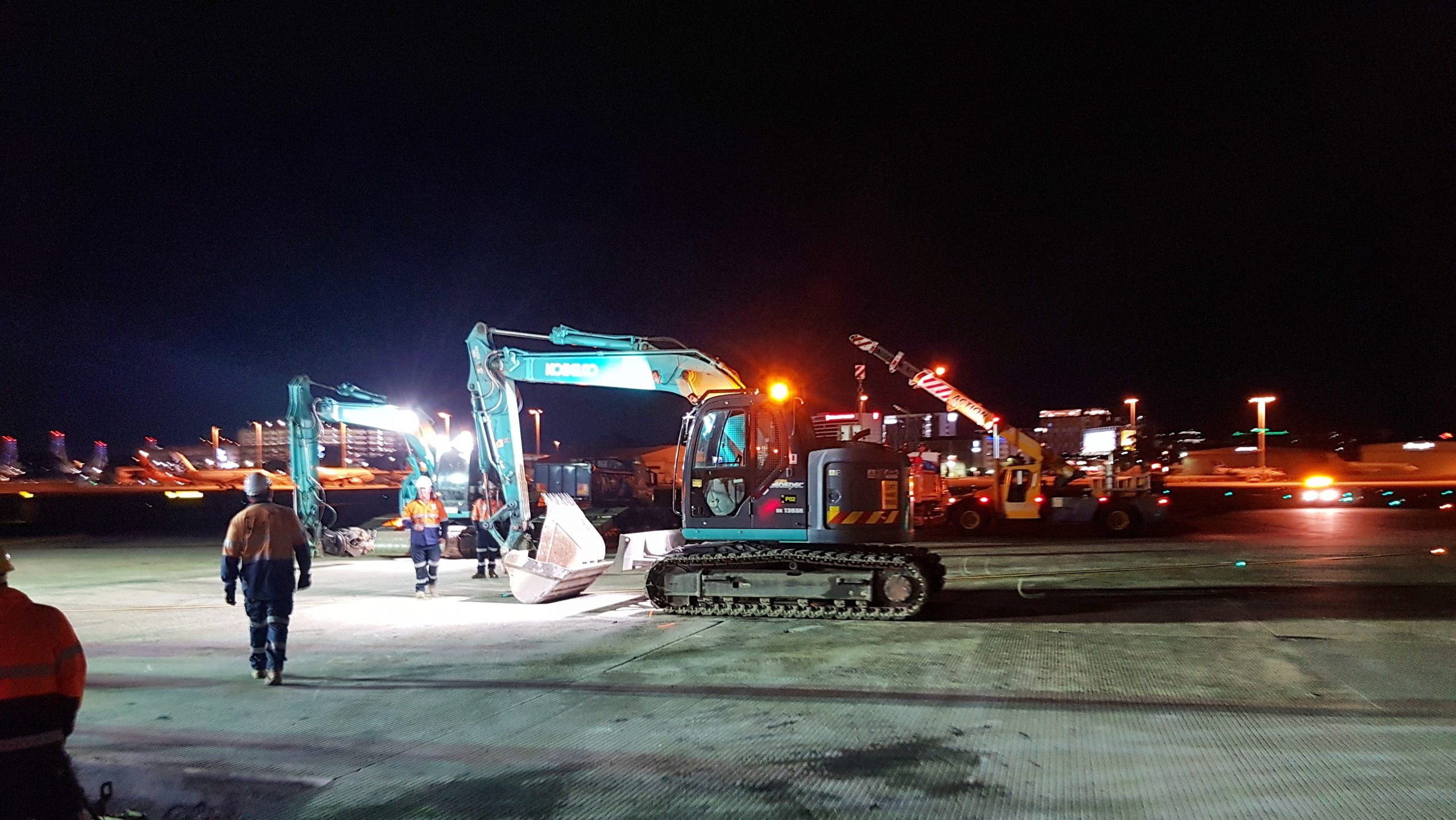 The major challenge with this project was that all works had to be completed within the strict night aeroplane curfew times, while also ensuring that all concrete was set by 5am so that Sydney Airport operation times were not disrupted.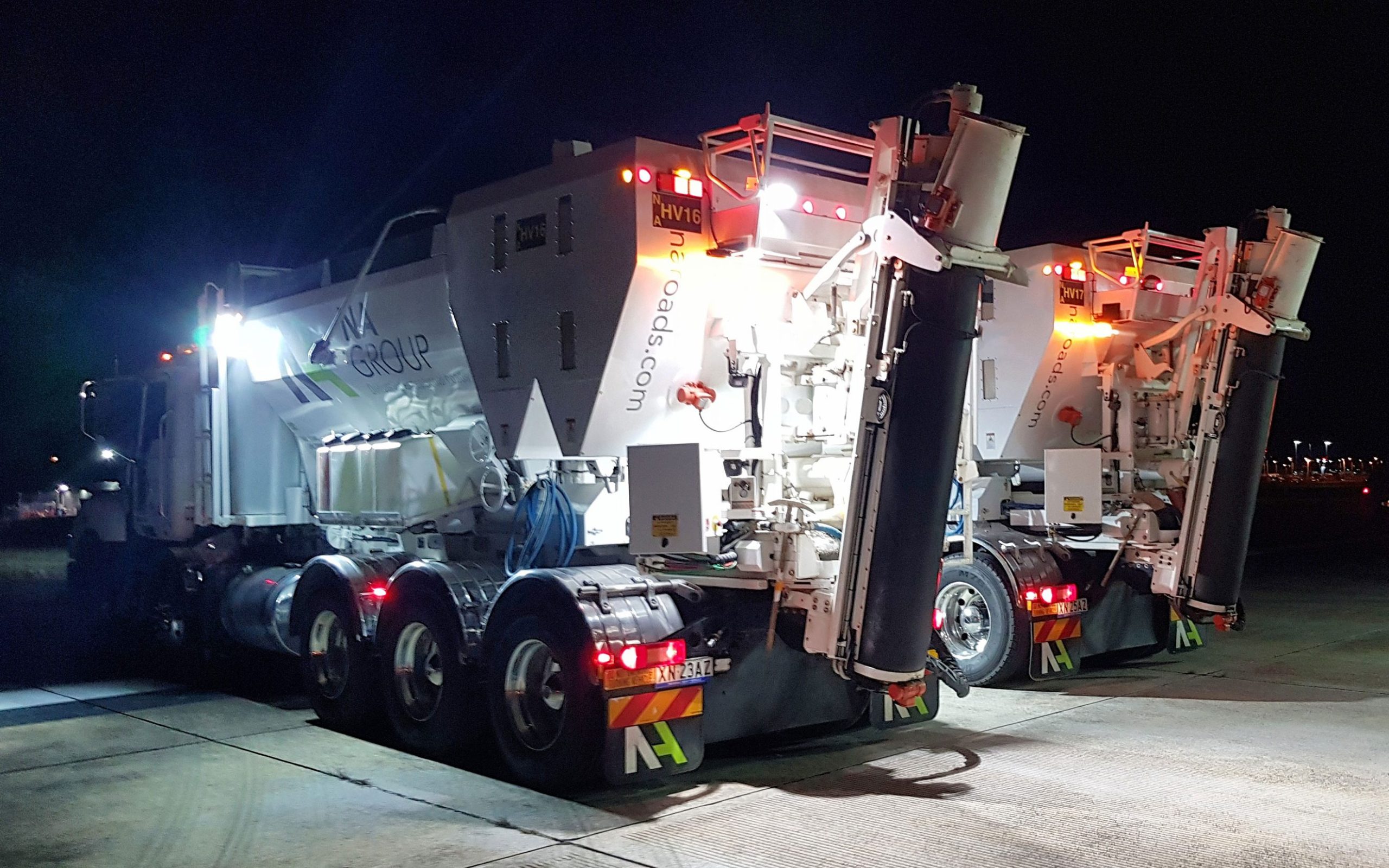 NA Group designed a meticulous project plan utilising experienced crew, the innovative NA Group mobile batching units, the use of high early strength fast setting concrete and a contingency plan to ensure that all possibilities were planned for. The entire project was designed and simulated at the NA Group depot in the days leading up to the project. The detailed contingency included back up trucks and equipment as well as fully qualified Fitters and Mechanics in case anything breaks down.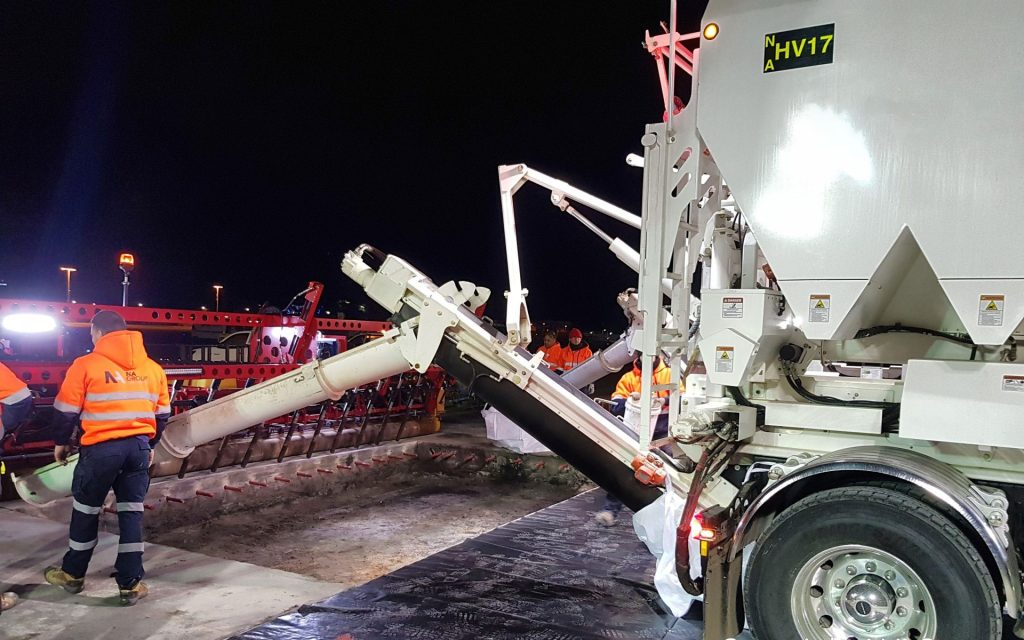 The NA Group mobile batching units feature fully computerised mixer controls and deductive weigh batching for consistent, accurate, reliable production, and the supply of continuous concrete pouring on demand. On-site concrete mixing also allowed for a reduction in waste and an increase in efficiency as the crew was on-site and ready to batch concrete. By utilising high early strength fast setting concrete in the mobile batching units, a durable, long term pavement solution was provided with the latest technology in set time, strength and application.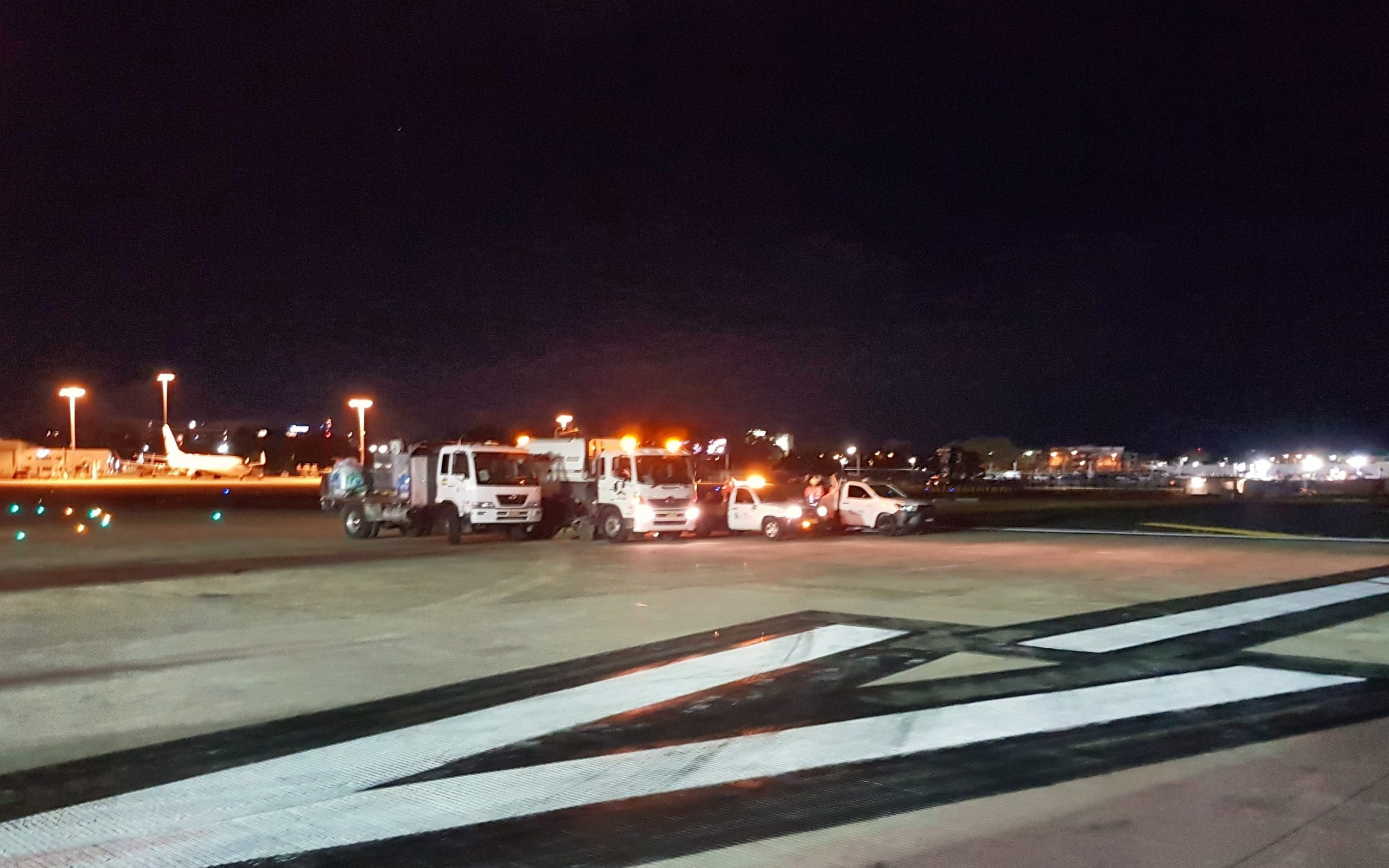 The NA Group team worked with airport management to ensure that each minute was utilised and work was completed efficiently and effectively. Each night, the crew and trucks were placed in a holding area just off to one side of the runway. The second the green light was given by Airport Management, approximately 20 trucks, including the NA Group MBUs would take over the runway and begin working.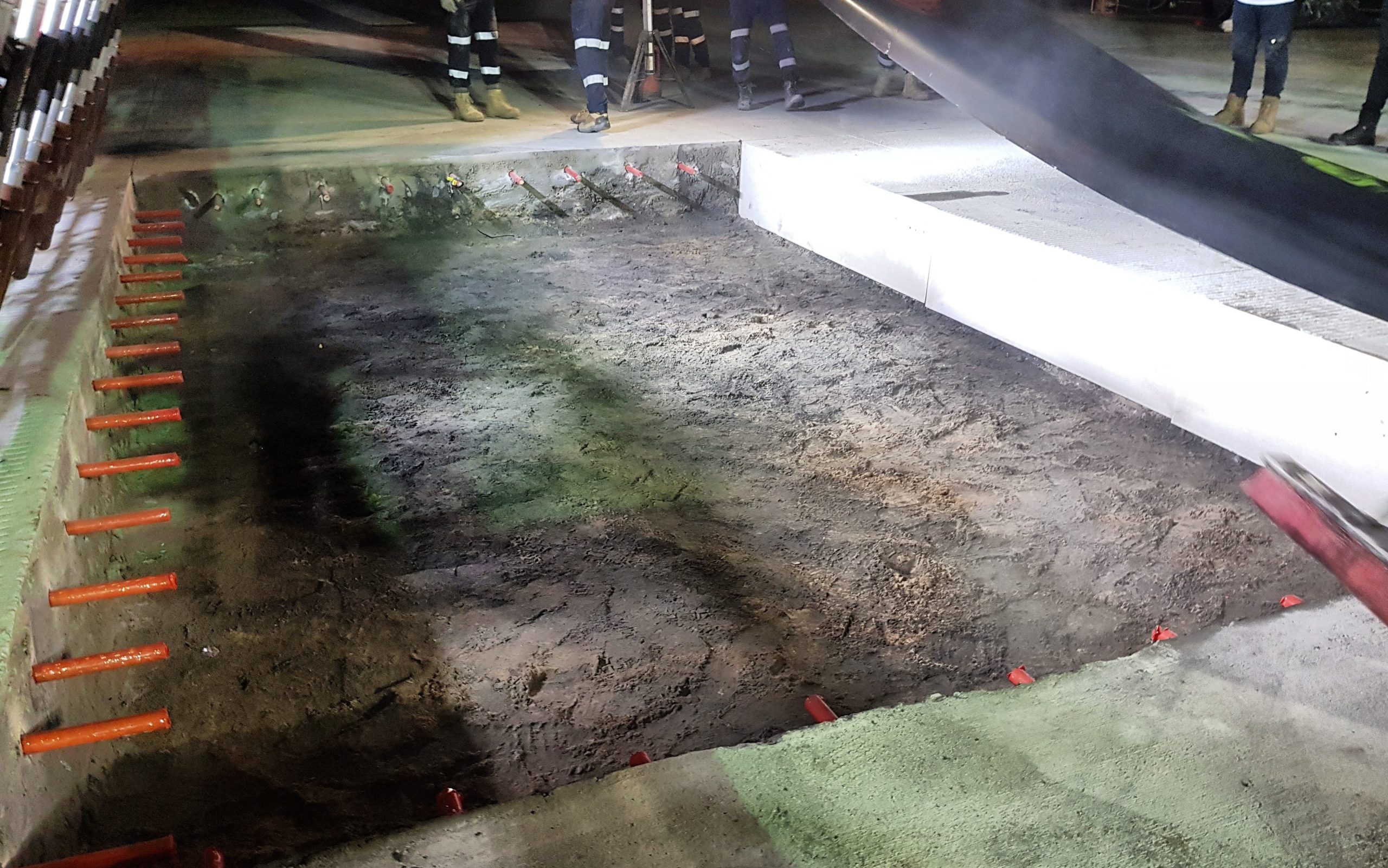 The concrete slab replacement project involved excavating the existing concrete slab, site preparation, batching and laying of new concrete. The concrete slabs were successfully replaced on Runway 25 as per specification, and, within Sydney Airports strict critical timeframe.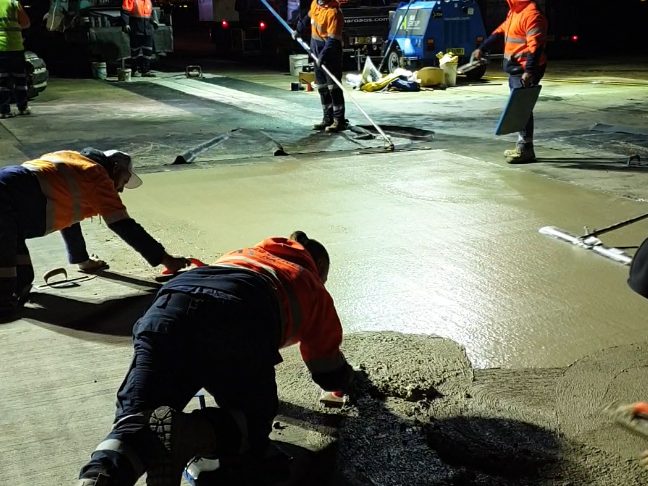 Other Projects: