Location: Penrith, NSW.
The road upgrades on Jane Street, Mulgoa Road and Castlereagh Road in Penrith were designed to ease traffic congestion, improve accessibility and increase road capacity to cater for the future growth of the Western Sydney community.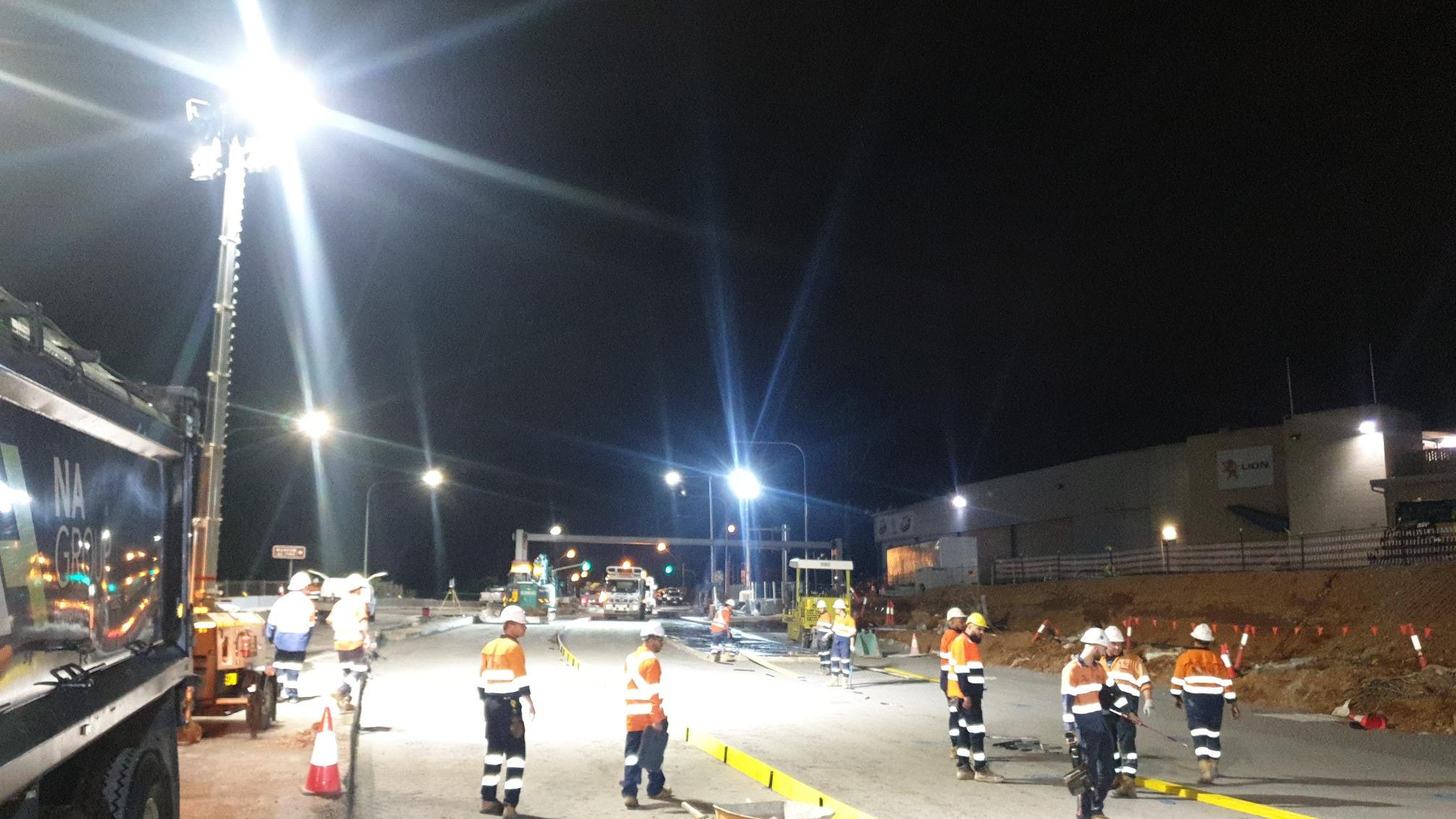 Key elements of the scope of the project included the widening of roads and NA Group was appointed to provide slab replacement and concrete services utilising lean mix concrete, batched on-site.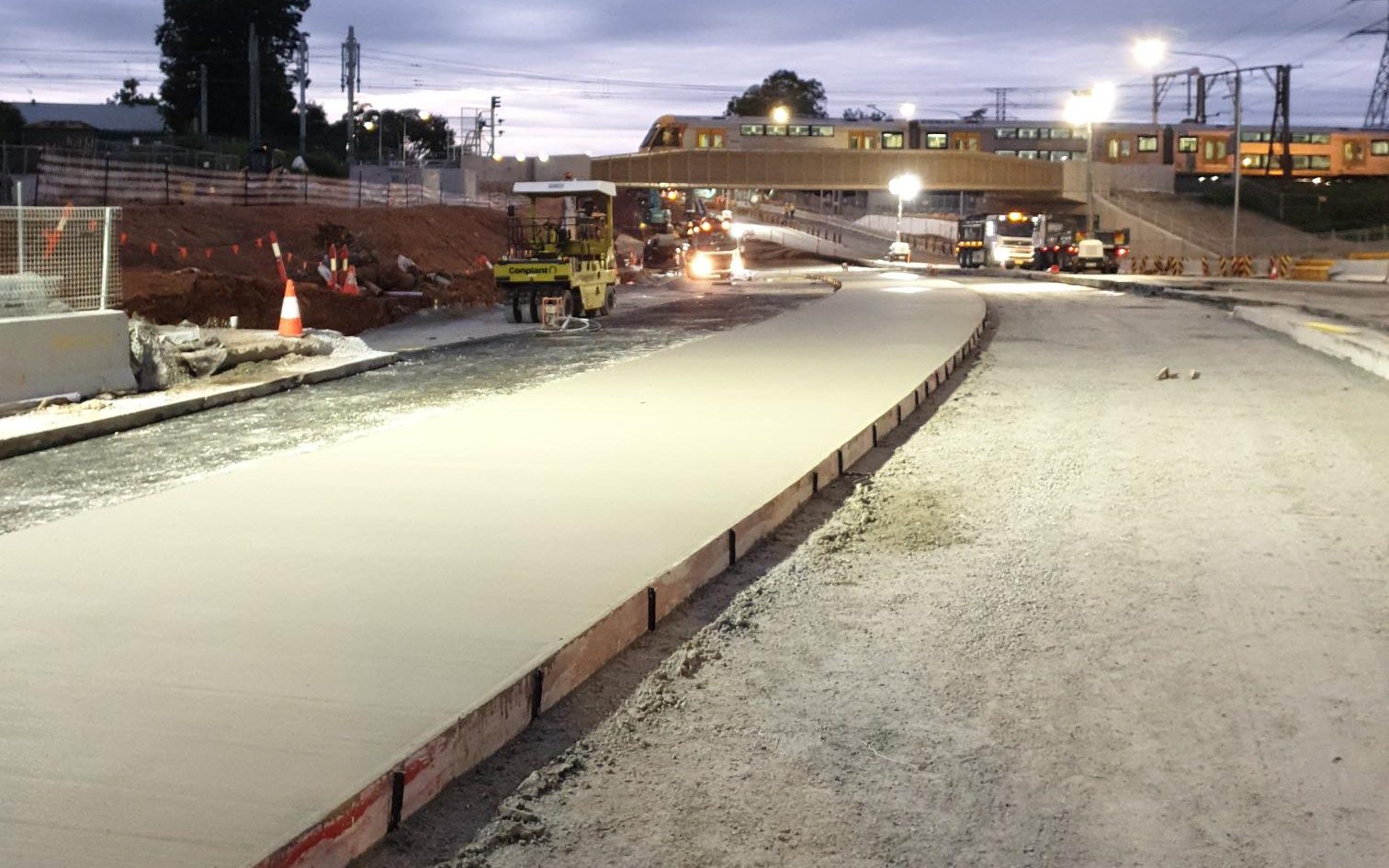 Being a large-scale project with multiple businesses working together, this was a time critical job with strict set time allocations. The busy location also meant road closures were only allowed for limited hours on the weekends.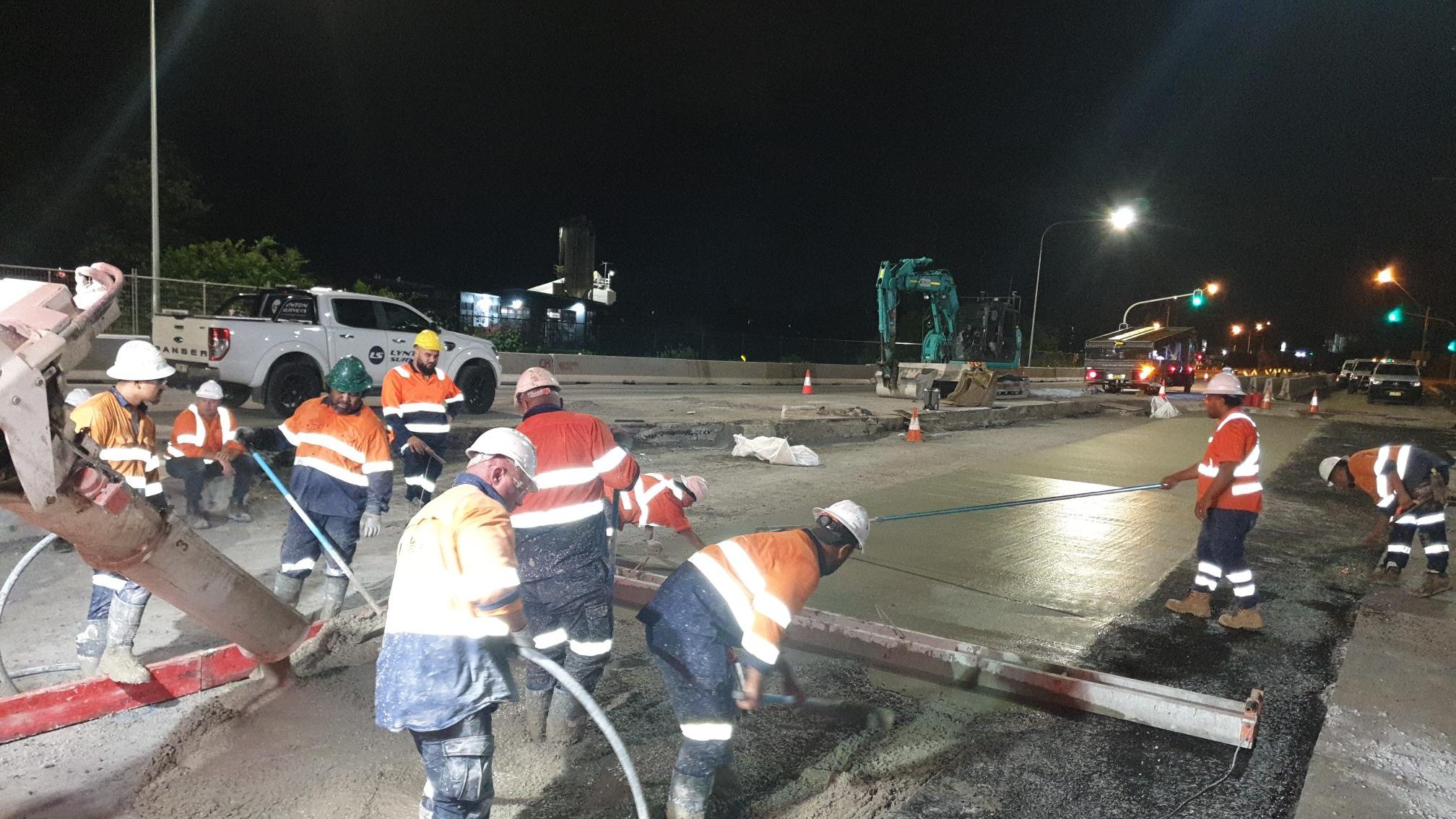 With a strategic plan, the innovation of our mobile batching units, fast setting concrete and our skilled staff, NA Group achieved a well-planned approach to meeting deadlines, minimising disruption to the community and delivering a quality project. Works were coordinated using NA Group concrete, spray seal and asphalt crews to construct full pavement build ups in a restricted working time frame.
More Projects