Location: Sydney Motorway.
An incident occurred where a truck crashed into a road barrier on a major Sydney motorway, damaging the barrier and road surface. NA Group was contacted via our 24/7 emergency line to respond to the incident. The emergency response team arrived on site promptly, utilising the latest in road maintenance technology and our experienced emergency crew who are on call 24/7.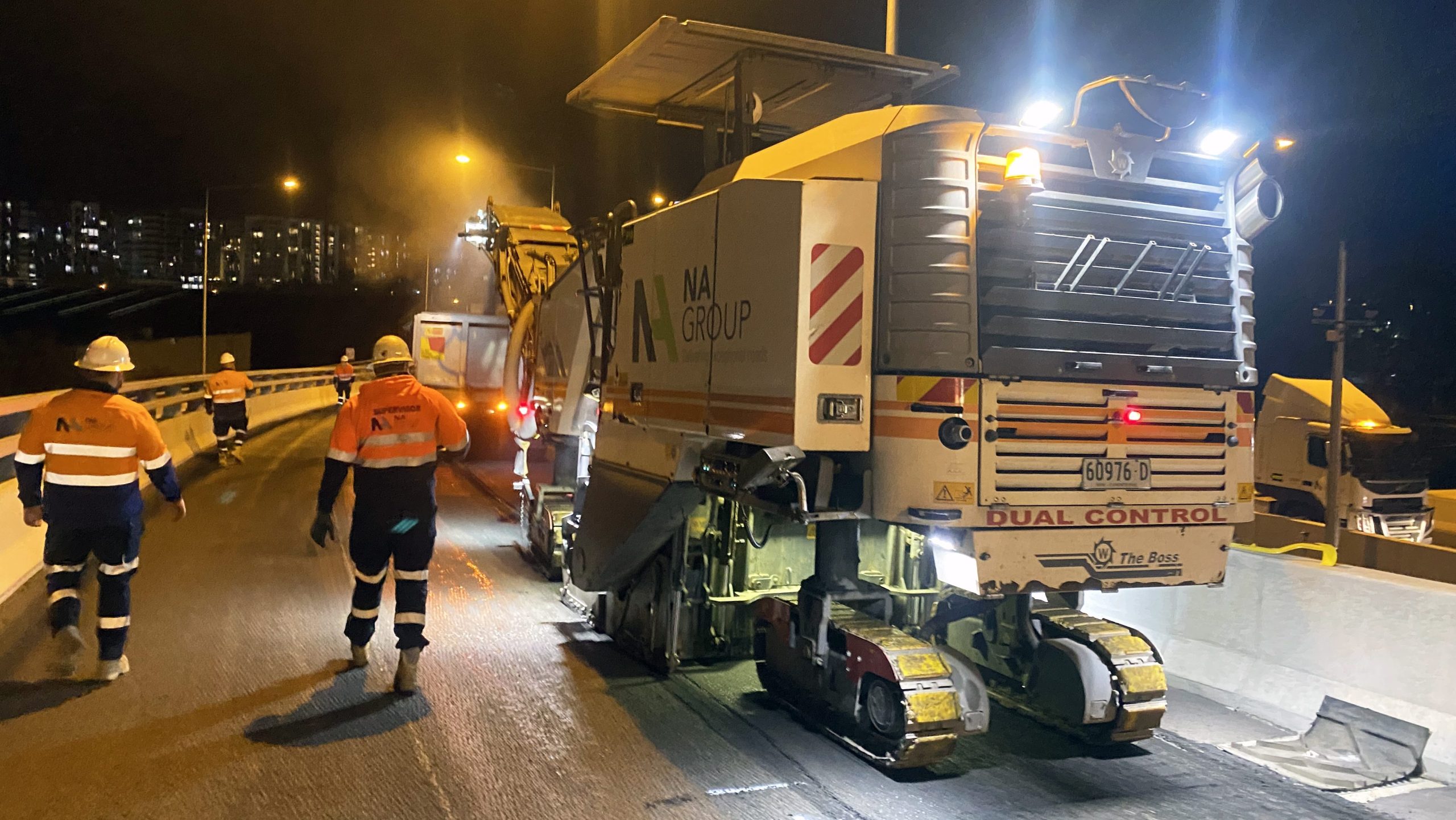 NA Group quickly prepared a plan which included asphalt supply, lay and milling services. We also planned for the replacement of the damaged road barrier.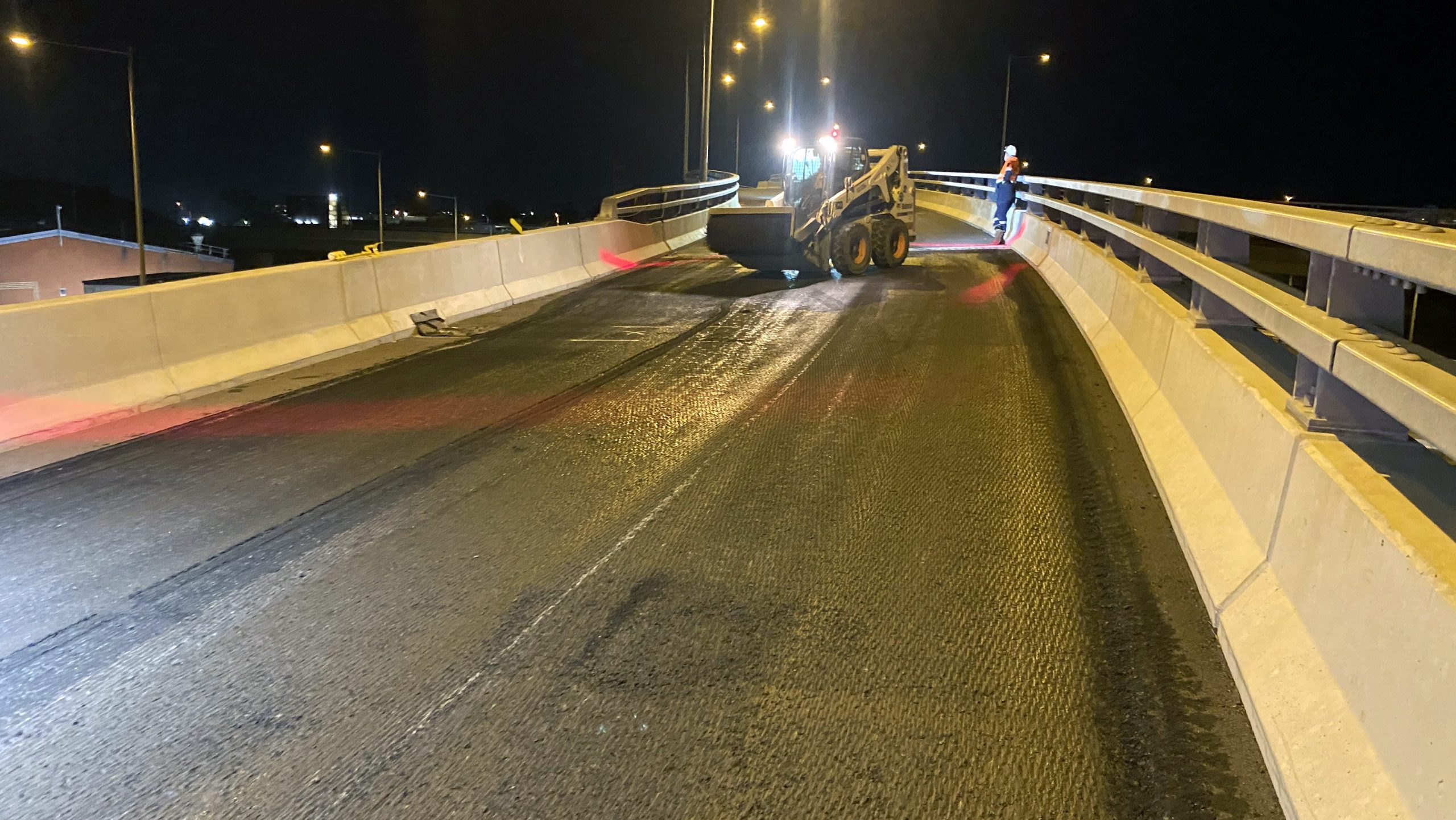 The emergency work was completed promptly, while ensuring all quality and safety measures were achieved. The damaged road asphalt surface was repaired, the damaged road barrier was replaced, and the section of the motorway was opened promptly to drivers avoiding commuter inconvenience and traffic build up.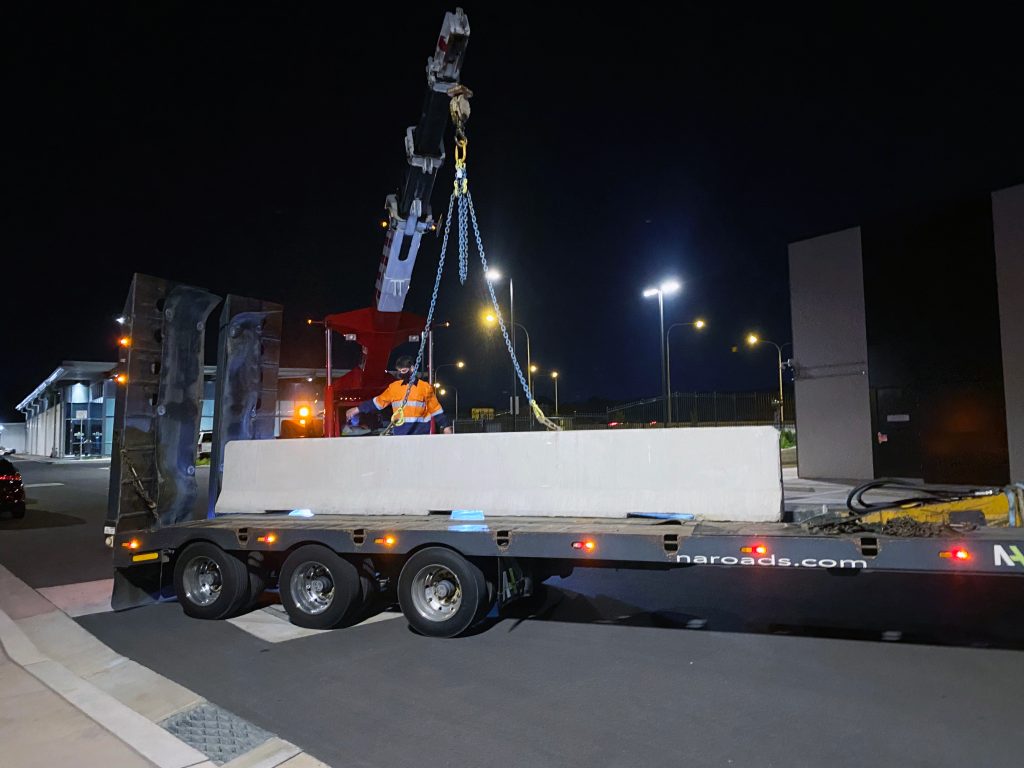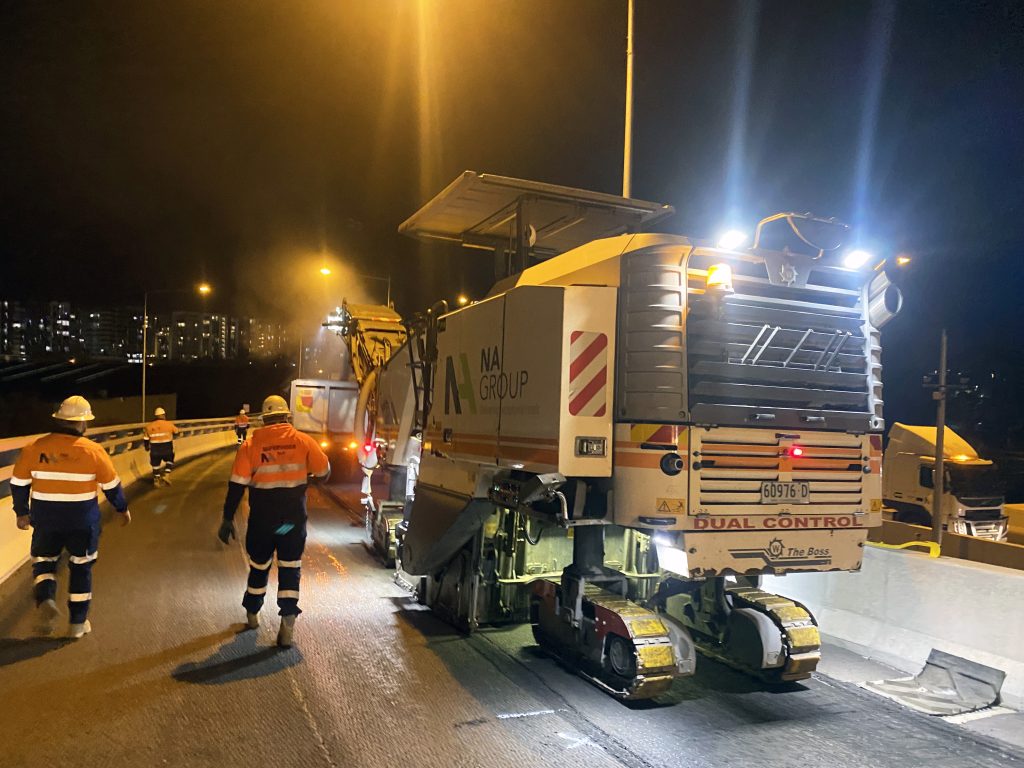 The NA Group emergency response line is available 24 hours a day, 7 days a week on 1300 276 928.
Other Projects: