Location: Muswellbrook, NSW, Bridge Replacement Stitch Pour.
As part of a bridge replacement within a rail corridor spanning over 28 metres, NA Group was appointed to supply high early strength fast setting concrete to each side of the rail corridor, providing 15 cubic metres of concrete over nearly 60 metres.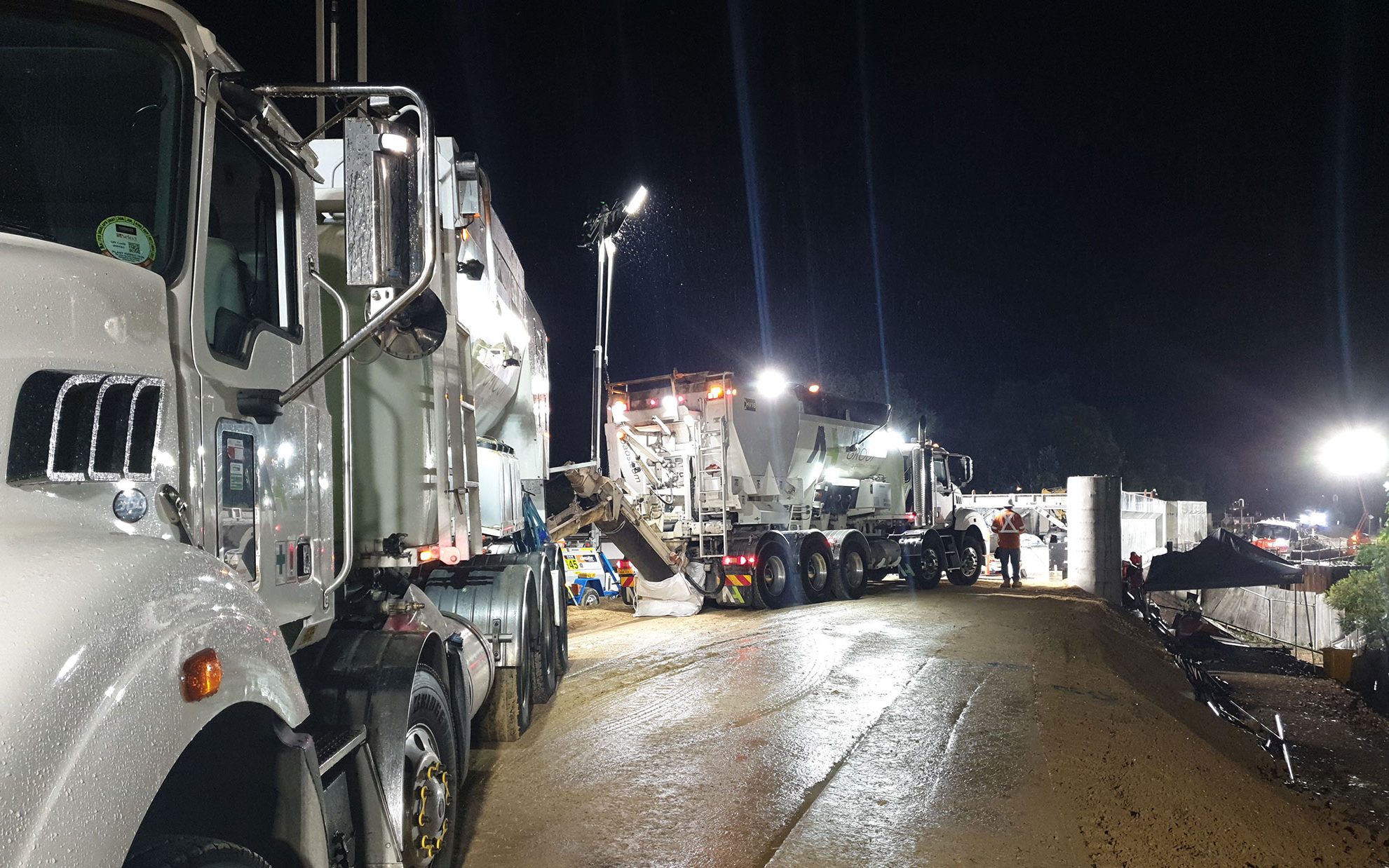 Due to the phasing of the project timeline, there was a tight and critical time frame where the concrete had to be laid and set so that the client could continue with the rail line construction process.
We utlitised the innovative NA Group concrete mobile batching units with the latest technology featuring fully computerised mixer controls and deductive weigh batching to provide consistent, accurate and reliable production. This allowed for the on demand and on-site supply of freshly batched concrete.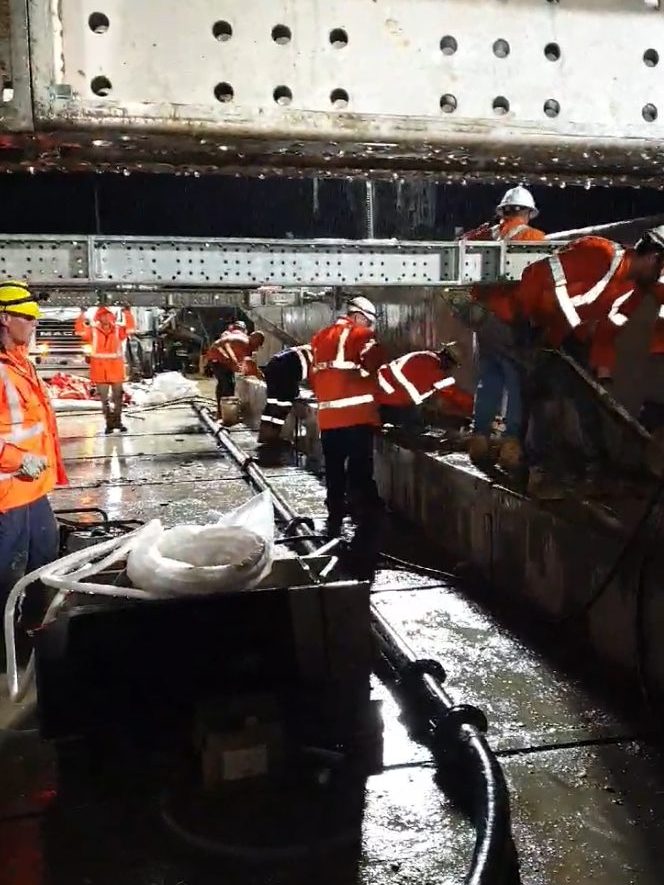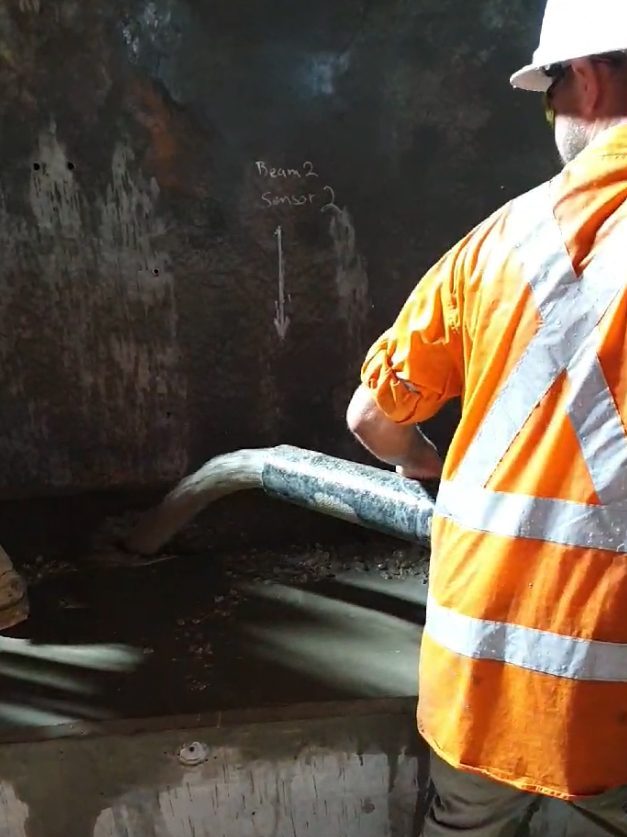 Due to the narrow railway corridor that the project presented, the challenging access point was resolved by using a concrete line pump to deliver high early strength fast setting concrete to the entire distance of both sides of the 28-metre railway corridor. The added wet weather created an additional challenge, but the NA Group team worked together to resolve any complications and deliver the project on time.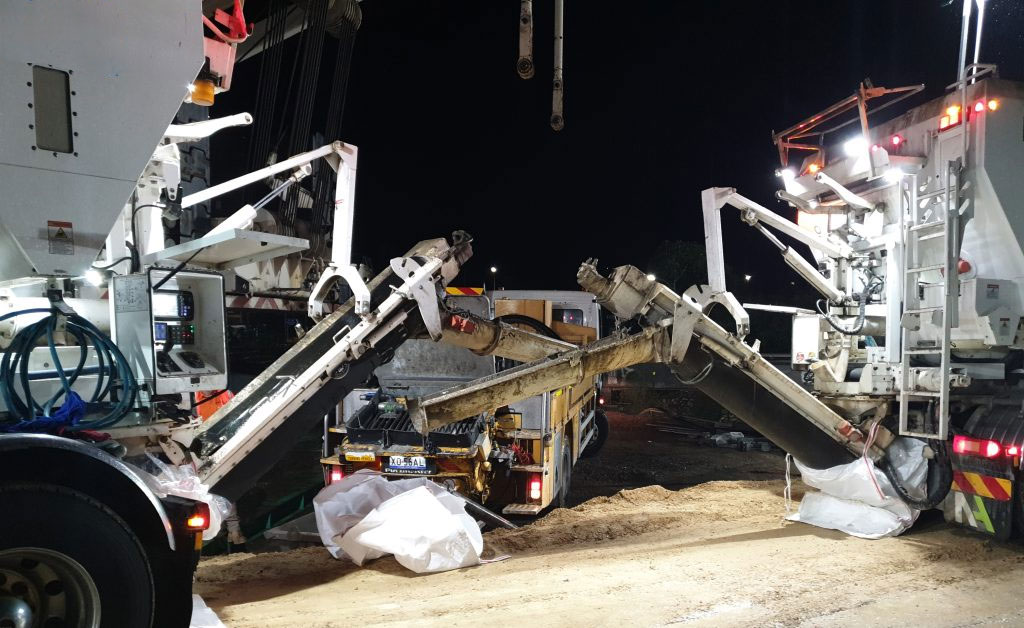 By utilising high early strength fast setting concrete, our mobile batching units and the experience and skill of the NA Group team, the project was handed over to the client within the specified critical time frame, allowing for the completion of the railway line construction and restoration of the rail service within days.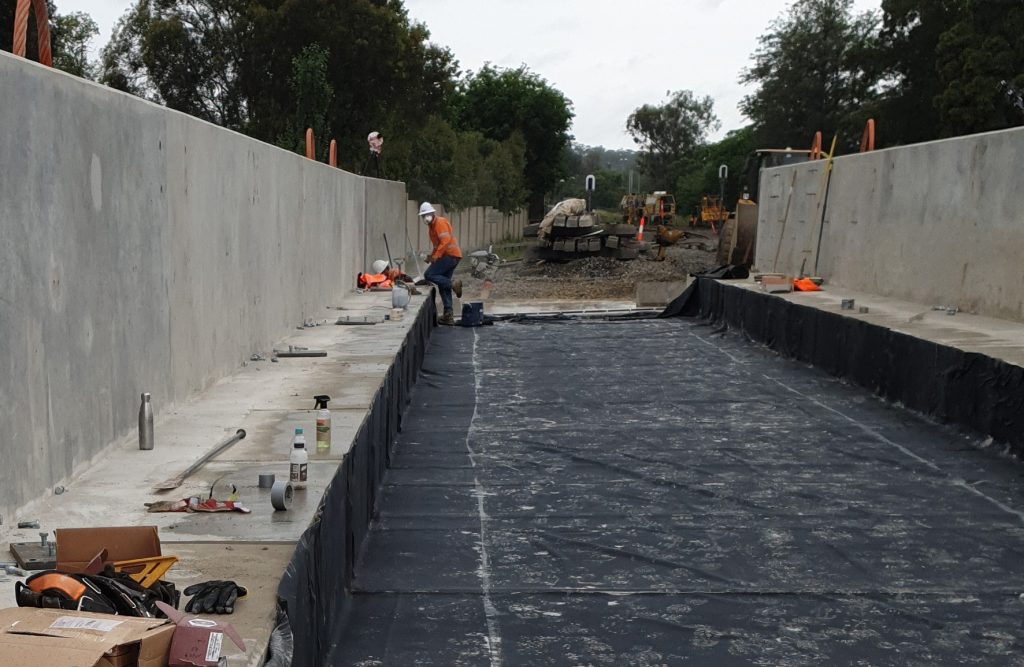 Other Projects: