Location: Wondabyne, Central Coast, NSW.
The remote location of this project created various challenges, including that the site could only be accessed by water. The client required fast setting concrete services beside a live passenger and freight rail corridor, along a waterway. NA Group utilised our innovative mobile batching units with the latest technology featuring fully computerised mixer controls and deductive weigh batching for consistent, accurate and reliable on-site concrete production.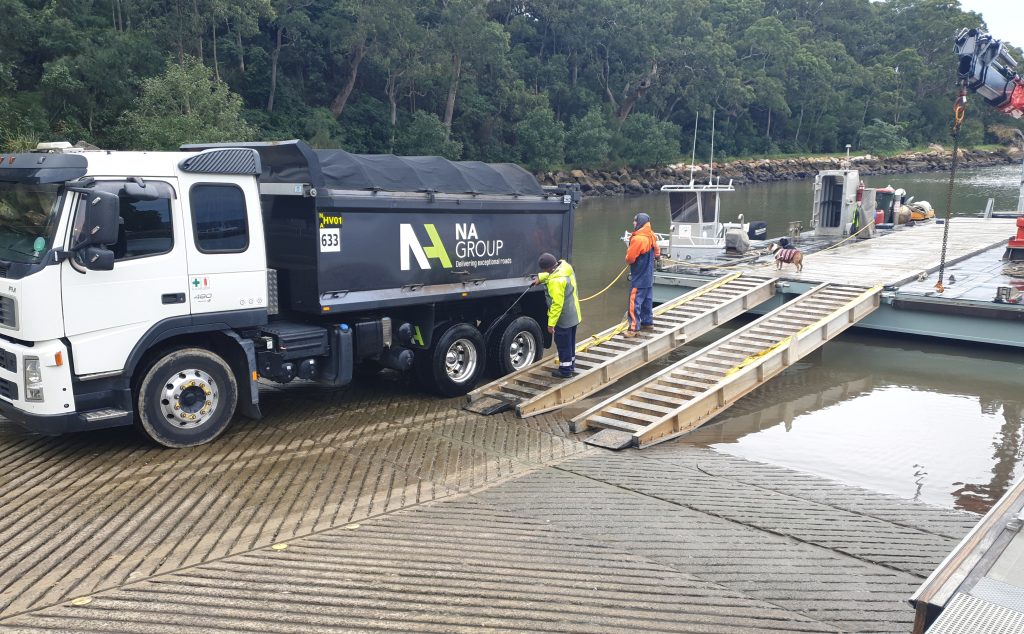 To resolve the remote location constraint, the client provided a barge as the method of transportation for the mobile batching unit, trucks, machinery, and supplies.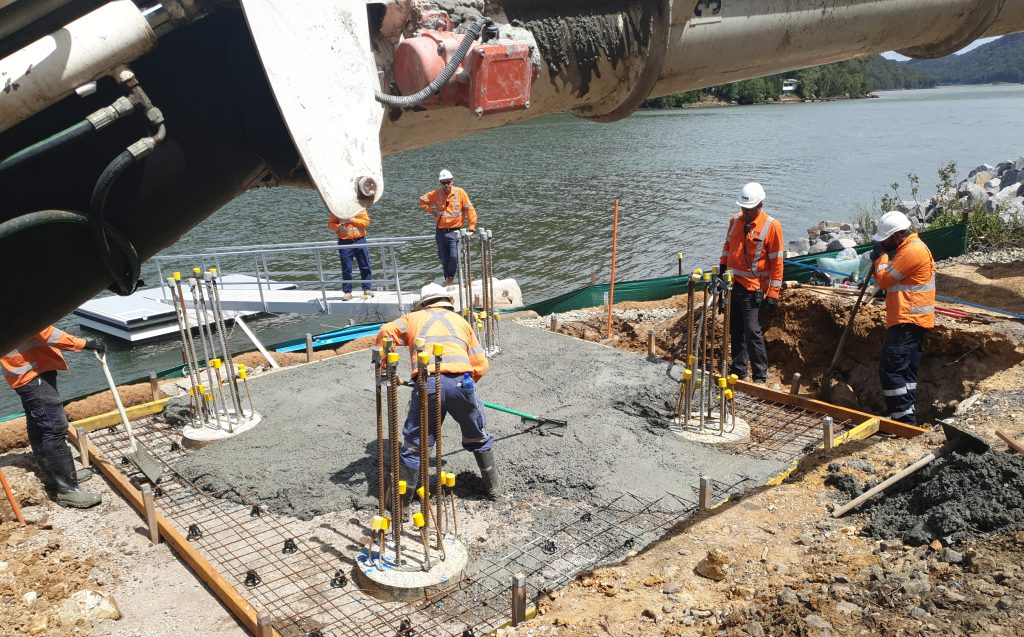 The work crew were transported via water taxis. NA Group designed, managed, and actioned a meticulously detailed project plan that included project phases, supply requirements and contingency plans to ensure that critical deadlines were met.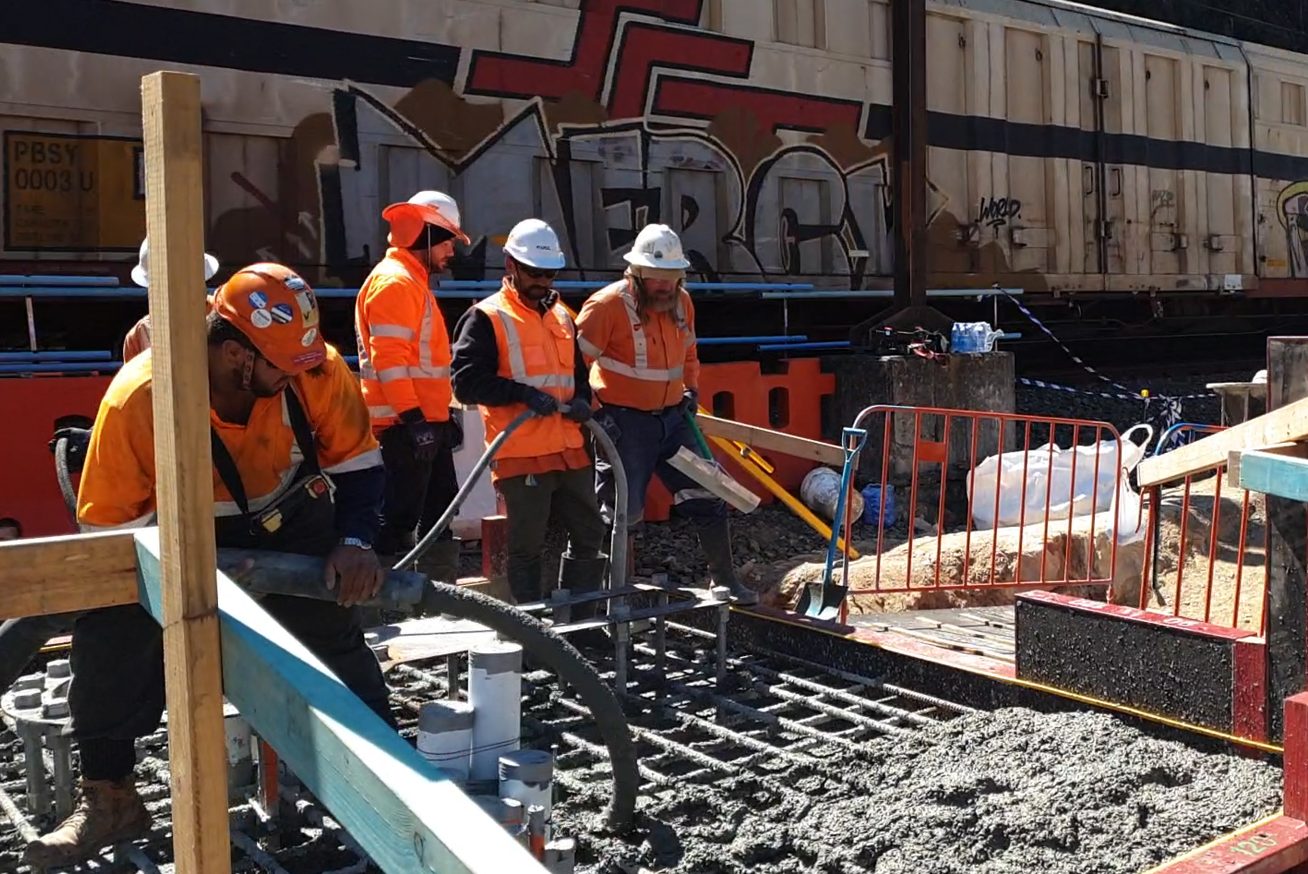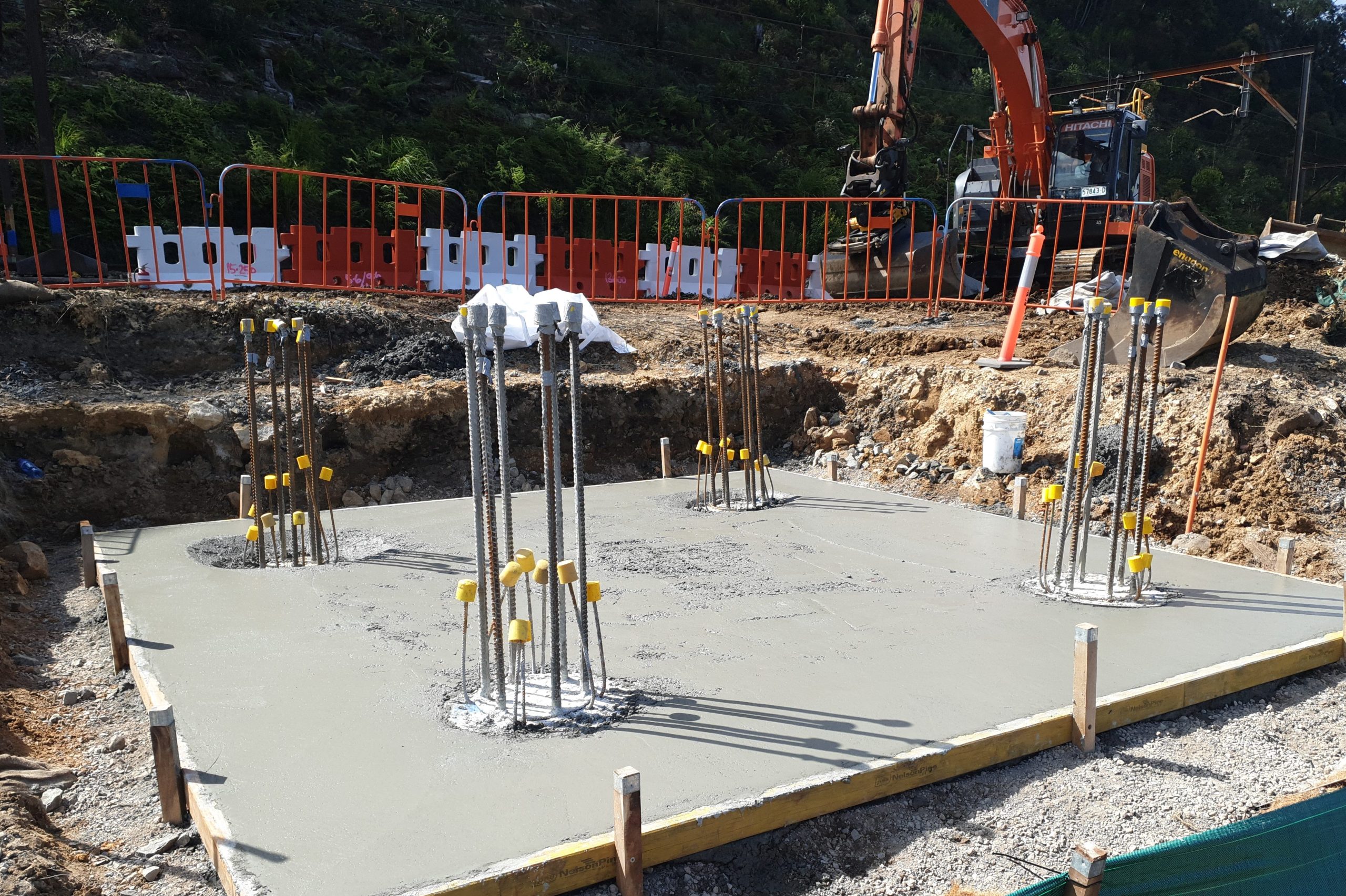 Other important factors that were managed and taken into consideration included the water tide for the barge transportation, site safety for all staff and ensuring that all environmental risks were managed due the proximity to the waterway.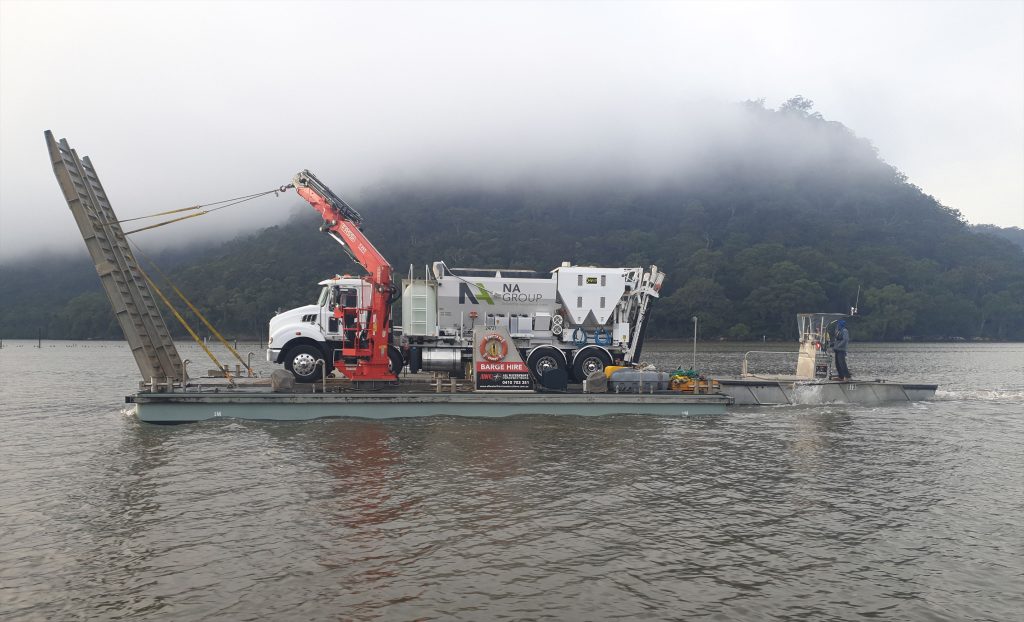 The end result was a successful and safe completion of the project surpassing the client's requirements and achieving the project deadline.
Other Projects: