Location: Comerong Island Road, NSW.
As part of the local council pavement rehabilitation program, NA Group was appointed to spray seal 10,000m2 of road on Comerong Island Road in the South-East Coast of NSW.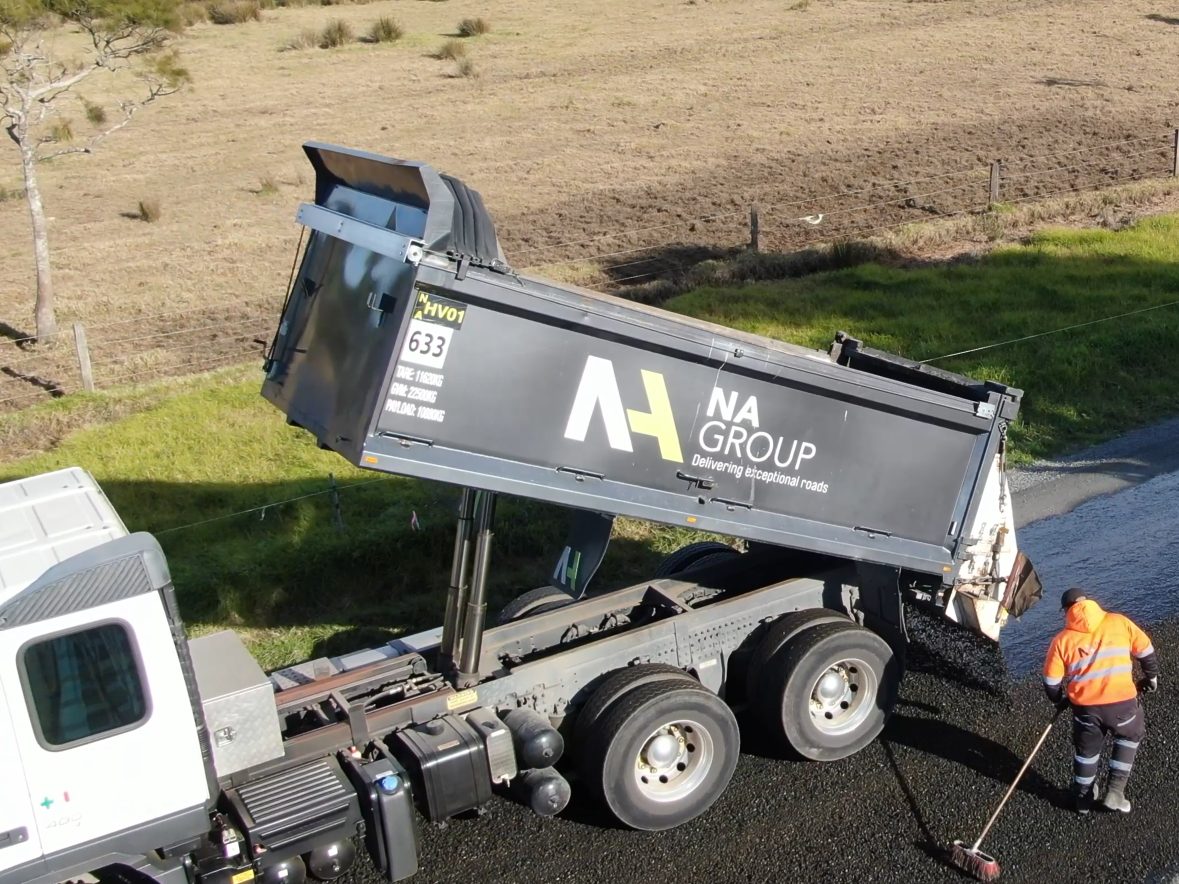 A 14/7, 2-coat seal was delivered to Comerong Island Road, including 2000kg of recycled waste rubber (sourced from old car tyres). S45R Crumb Rubber Modified Bitumen (CRMB) was utilised for this project, which is a bitumen that combines crumbed recycled tyres within the heated bitumen that is sprayed on the road prior to the aggregate application. This spray seal project utilised 165 old car tyres.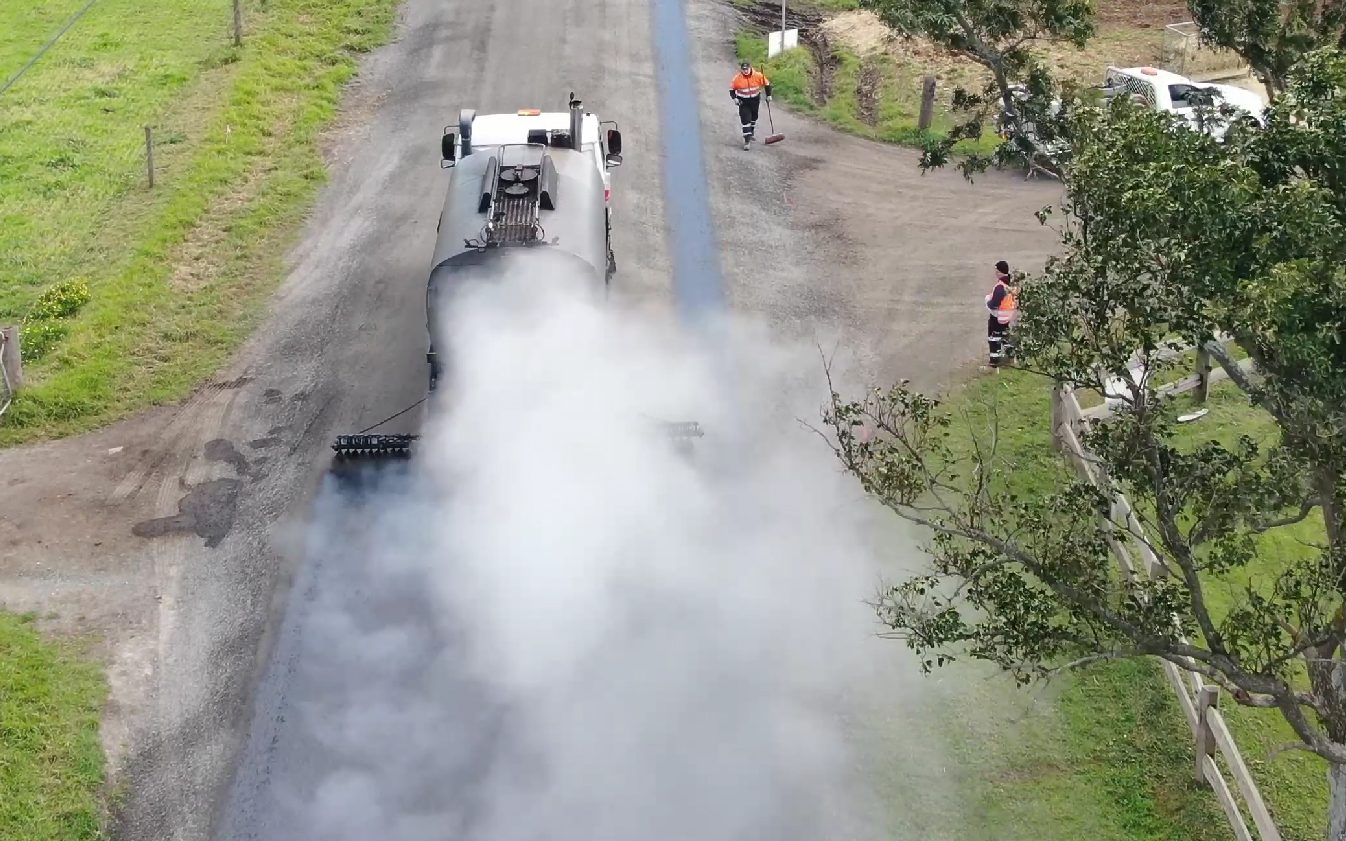 The spray seal service was applied to the stabilised pavement, providing waterproofing by preventing water entering the underlying road structure. It also creates an even road surface so that drivers have a smooth drive on a road that has seen an increase in car traffic over the years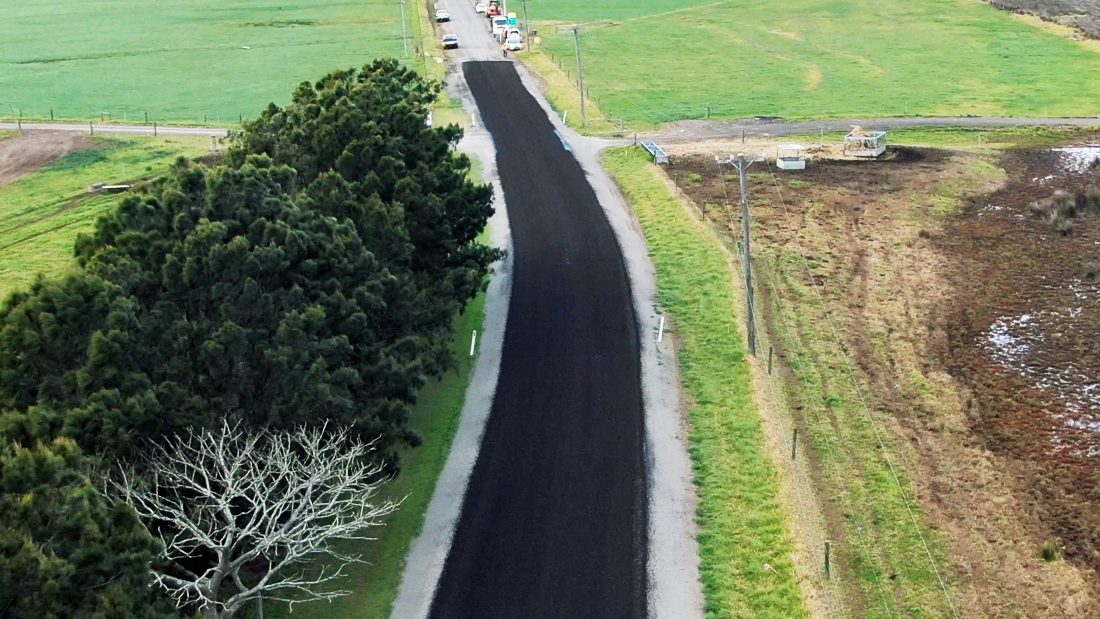 Other Projects: