Location: Sydney, NSW.
NA Group have been appointed to deliver concrete slab replacement works throughout one of the busiest morotrways in Sydney. The process involves excavating the existing concrete, site preparation and laying fast setting concrete, batched on-site. Utilising fast setting concrete minimises road closures by being set and open to traffic in up to three hours.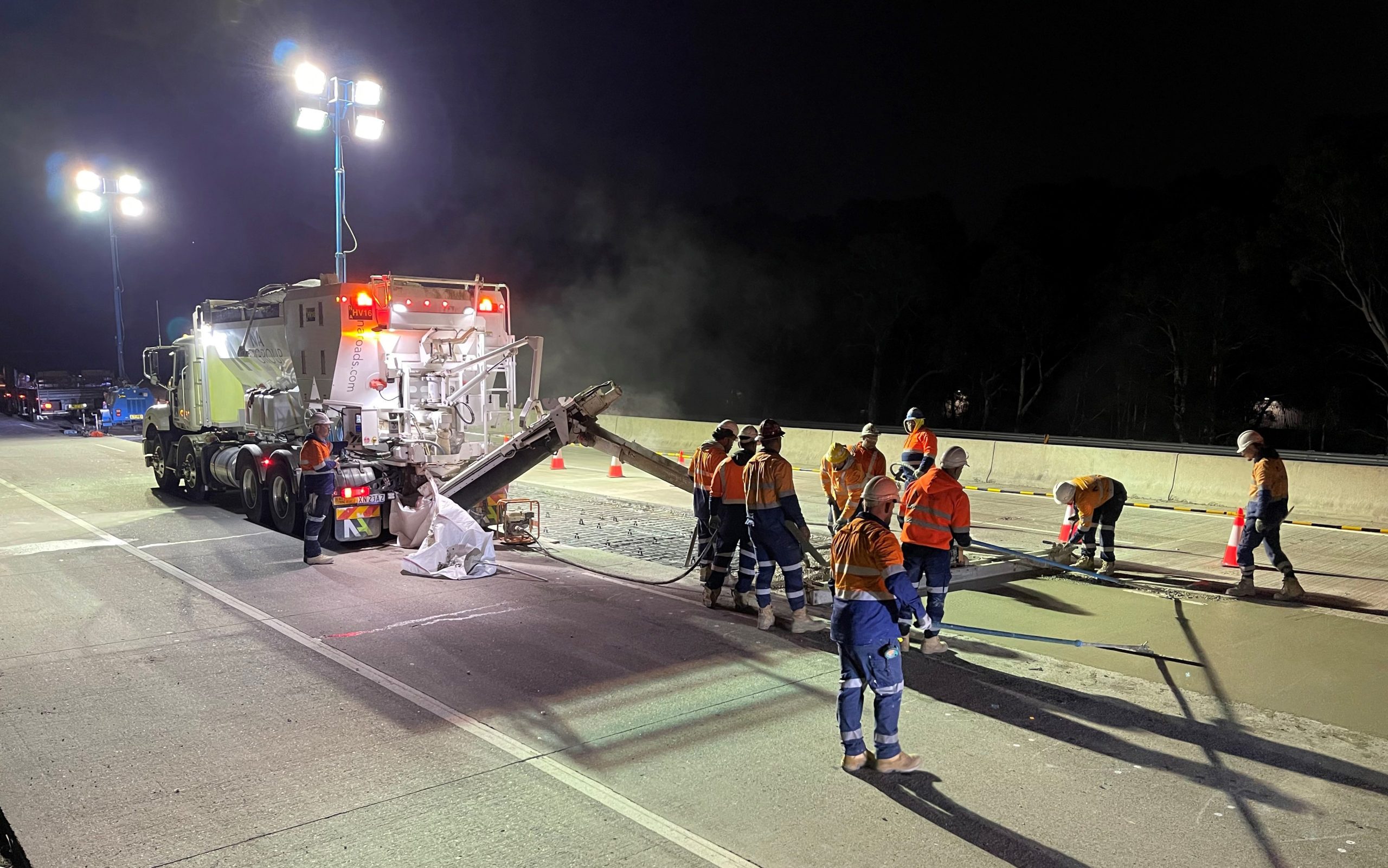 The addition of our revolutionary mobile batching units means that we can batch fresh fast setting concrete on site as required, utilitising the latest computer-controlled weigh batching technology for consistency and quality assurance.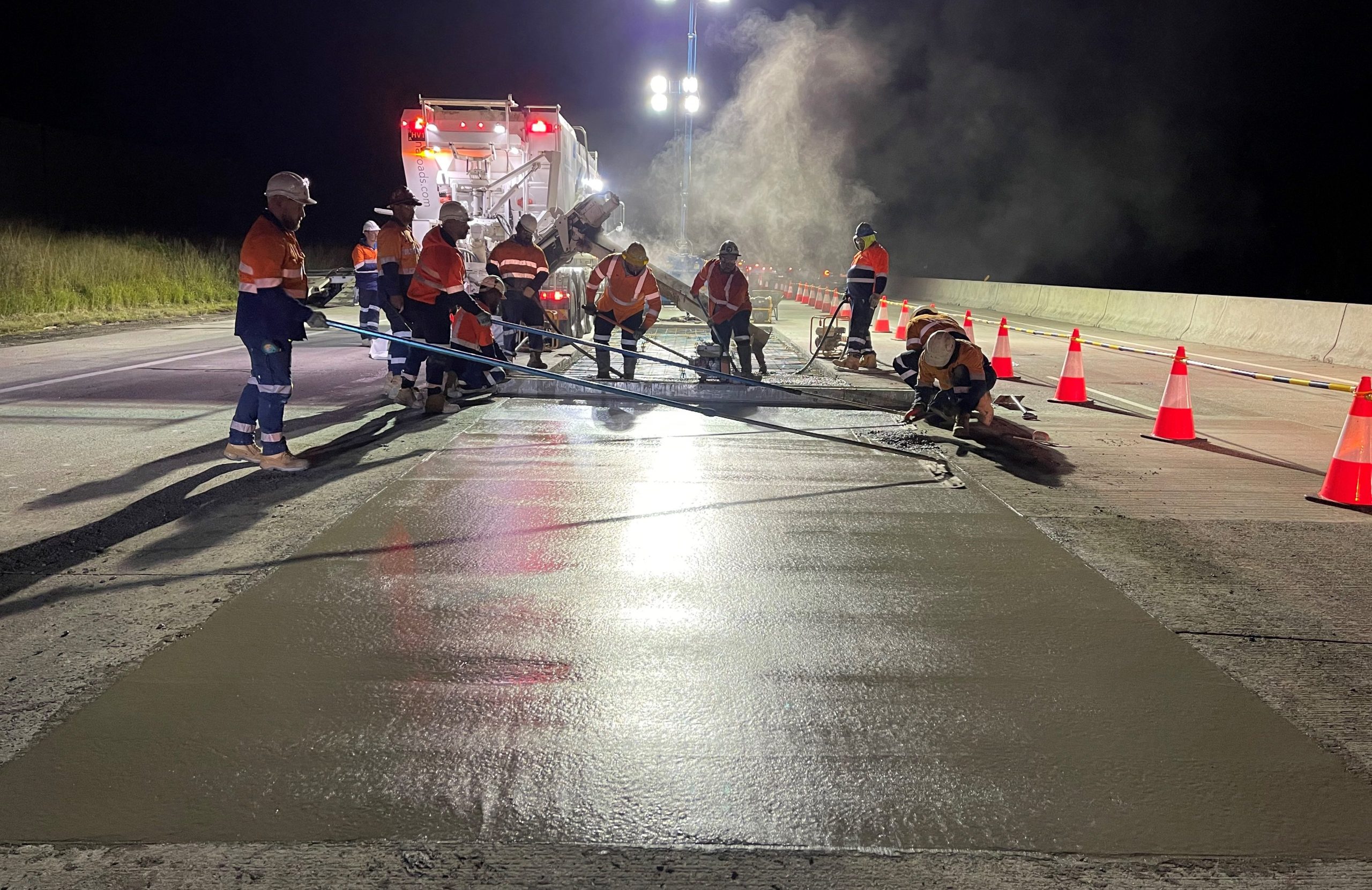 A combination of strategic project planning, technological innovation and our expert team enables us to deliver a quality completed project within an extremely short working window (five hours) to comply with our client's needs on this critical Sydney Motorway.
More Projects: